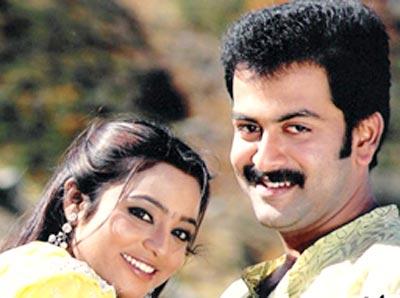 K Bhagyaraj, a legend in Tamil cinema, is an actor and director par excellence. His dialogues laced with naughty humour are still remembered by many in Tamil Nadu.
Bhagyaraj began his career as an assistant to director Bharatiraja in 16 Vayathinile (Kamal, Rajnikanth and Sridevi). His first film as a hero was Puthiya Vaarpukal, for which he had written the story, screenplay and dialogues. His other famous films include Antha 7 naalkal, Thooral ninthu pochu and Anbulla Rajnikanth. Many of them were also remade in Hindi in the 80s.
His wife Poornima (then Poornima Jayaram) was a very well known and extremely talented Malayalam actress who debuted with Mohanlal and Shankar in Fazil's Manjil Virinja Pookal (1980). Shankar was the hero of the film, and Mohanlal the villain. The film went on to become a huge hit, and she also won the Kerala state award for her performance that year.
Now, after a long gap, Bhagyaraj is directing a film once again, this time for his daughter Saranya. When the latter, a visual communications student, expressed her desire to act, her parents, unlike many star couples, didn't object. Instead, they decided to make a film for her, with her father writing, directing and producing it. The result: Parijatham.
The hero is Prithviraj, who has became a big hit in Tamil as a villain in cinematographer K V Anand's Kana Kandein. Son of late Malayalam actor Sukumaran and actress Mallika, Prithiraj declined all offers he was flooded with to act as a villain, but chose Bhagyaraj's offer as a hero.
The audio launch of Parijatham was also an interesting event, with a special chief guest -- Rajnikanth, who rarely attends such functions. He was there to bless his friend's daughter. Another surprise was the superstar cutting a cake to celebrate his birthday.
Now that the film's trailer has begun to be aired on television channels, the question on everyone's mind is: Does Bhagyaraj still have his magic touch?