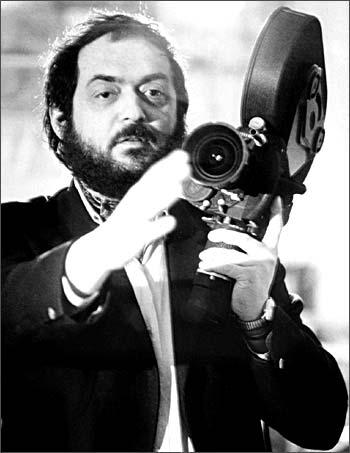 Death is clearly no deterrent for cult filmmaker Stanley Kubrick. It has been seven years since he passed away, but the next couple of years may reveal a lot more of his unfinished work.
After being credited for creating the film Artificial Intelligence: AI -- adapted by Steven Spielberg -- Kubrick's notes of over half a century ago are being turned to again, for three new projects. Media reports promise one film that could provide a link between the director's two masterpieces, A Clockwork Orange and The Shining.
According to a report in The Sunday Times, UK, the manuscripts were found after Kubrick's death, in one of many trunks at his home. His son-in-law Philip Hobbs, who worked with him for over a decade, maintains that two manuscripts were almost full scripts -- an anti-war film called The Down Slope, and the other called God Fearing Man, about a priest who became a bank robber.
The most exciting discovery is that of an 80-page script for a mystery-thriller titled Lunatic at Large, about an escaped axe-murderer. The wheels have already begun to turn and, apparently, Colin Farrell has been offered the lead role. Lunatic at Large may be directed by Christopher Palmer, one of Britain's leading advertisement directors.
Proof that the cult of Kubrick is alive and well.
Photograph: STF/AFP/Getty Images