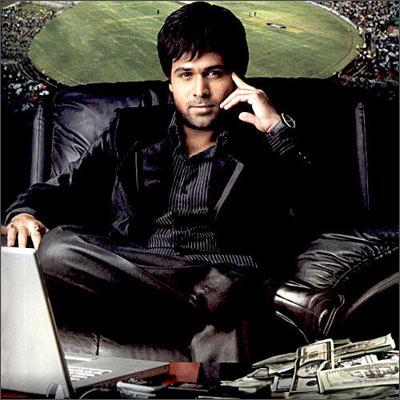 Emraan Hashmi is on a roll.
After the success of his film, Jannat, the actor has signed a multiple deal with Percept Picture Company for Rs 15 crores.
"We are very happy to have Emraan Hashmi on board," Shailendra Singh, joint Managing Director, PPC, says. "We believe his performances are consistently improving and he has the potential to make a difference to our future line up with leading directors"
The deal comes after the success of Jannat, which took everyone by surprise considering the absence of big stars in the cast.
The film, which dealt with the predicament of a rookie bookie (played by Emraan), did surprisingly well at the box office, making it the only film after Race and Jodhaa Akbar to rake in big money.
We'll just have to wait and see if Mahesh Bhatt's nephew is as lucky in his next venture. After all, for every Murder, a God Boy, Bad Boy is not very far behind.