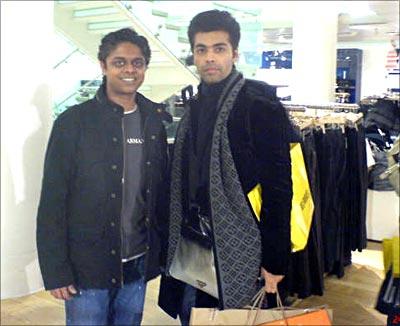 Reader Subodh Borgaonkar spotted Karan Johar shopping in GAP, Oxford Street, London.
Subodh writes that Karan was in a bit of a hurry and was not feeling well. Even then, he agreed to pose for a quick photograph.
If you encounter/meet/see film or television personalities and take a photograph or a video of the star(s), please scan the photograph(s) and mail the pictures and video clips to us. We will feature the best images and video clips right here on Rediff Movies.