How to cope with rising home loan EMIs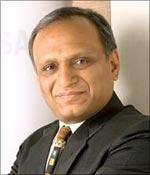 Home loan customers are at it again!
Rise in interest rates, rise in home loan EMIs, shrinking family budgets.
With banks increasing lending rates in response to RBIs recent increase in repo and reverse repo rates by 50 basis points, home loan customers are at receiving end once again. The tenth raise in last 15 months!
Now customers will be under the spell of either increased EMIs or increased tenure... both are not pleasant situations to be in. New borrowers will be thinking: to be or not to be a home loan borrower.
Are you are in any of these situations then should you pre-pay and keep the EMI same or should you switch the lender for better rates?
For these and many such question tune in to an online chat with India's most sought after home loan expert Harsh Roongta on Wednesday, August 3 from 4 pm and 5 pm.
About Harsh Roongta

Harsh Roongta is CEO Apnapaisa.com, a price comparison site that allows consumers in India the ability to compare the premiums and features of health insurance, life insurance and general insurance policies. It enables customers search and apply for all their insurance needs.
(Due to circumstances beyond our control, date and time of chat may change)