How to deal with deadlines and organise work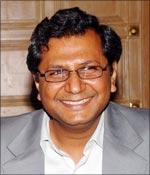 In spite of careful planning and scheduling we face the problem of piling up of workload and are constantly working to finish the assignment on time. This constant pressure to meet deadlines has become an integral part of the work culture in today's world.
Dealing with project deadlines can be challenging for even the most organized and hard-working people.
It can be difficult to know exactly how to manage your time, energy and commitments in order to finish things on time and produce the best quality of work.
However, deadlines don't have to be daunting.
A little planning and structure can help anyone deal with project deadlines so that they're met with grace and ease.
How can one cope with deadline pressure? Are you looking for advice on how to handle deadlines without affecting your overall well-being?
Then, do join us for a chat with our career expert, Amit Bansal on Wednesday,
January 23,
2013 between
2pm
and
3pm
IST.
About Amit Bansal

Amit Bansal is a Career Counselor and trainer who heads PurpleLeap, an organisation that works with colleges to make students employment-ready. He is an MBA from XLRI, Jamshedpur after his engineering at PEC, Chandigarh. He has 10 years of work experience in companies like Asian Paints, Riverrun and Talisma.
(Due to circumstances beyond our control, date and time of chat may change)