He helped you with your homework, taught you how to ride a bike, and even counselled you on your first heartbreak.
He still tells you how to navigate the long and winding road of life, ever willing to catch you before you make a mistake or fail.
For this and so much more, Fathers hold a very special place in their children's hearts.
As we prepare to celebrate Father's Day on Sunday, June 21, we want you to tell your dad just how much he means to you. Right here on these pages.
Please mail us your messages and memories -- accompanied if possible by photographs and videos -- and we'll feature them right here on rediff.com
Write in to getahead@rediff.co.in with the subject line 'Dads' and make this Father's Day one your dad will long remember.
Also, you can upload your videos/photos by:
1. Going to http://ishare.rediff.com
2. Upload your Videos/Photos using the title and tags as shown in the picture below and mail us the link.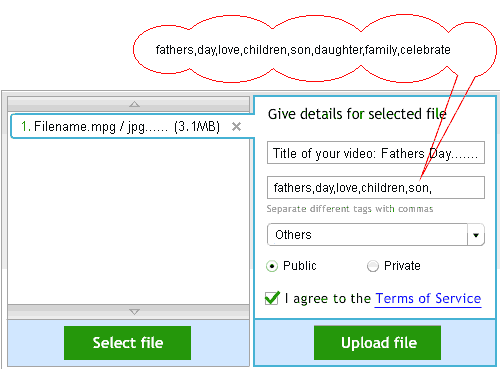 Photograph: Faisal Mahmood/Reuters