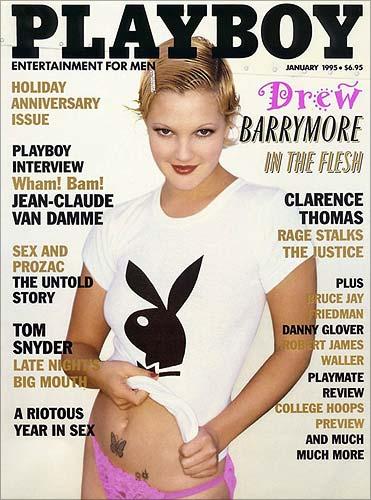 Drew Barrymore, famed for her curvaceous figure, is not in favour of going on extreme diets to become thin.
The actress believes that one can achieve ideal body shape by eating everything in moderation as well as undergoing regular exercise, reports the China Daily.
"My top beauty and fitness tip is to eat whatever you want in smaller increments but don't starve yourself to societal pressures," she said.
"And I love to exercise because it makes me feel good about myself," she added.
Unlike many other celebrities take dieting to the extreme in order to get as thin as possible, the Grey Gardens star is determined to maintain her figure through healthy eating and exercise.
Photograph: Cover of Playboy magazine