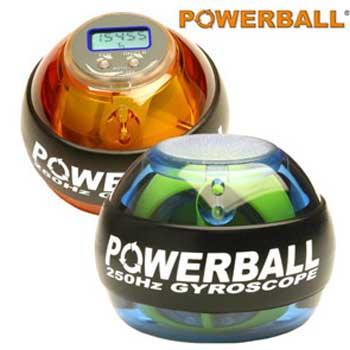 Do you want to get those flabby arms in shape without having to lift heavy dumbells? Or maybe just increase your upper body strength without the strain of long hours at the gym? You might want to check out the NSD Powerball.     
This little contraption promises to 'blur the line between exercise and fun' by giving your arms and chest a vigourous workout without the usual sweat and exertion.
The size of a tennis ball and weighing about 250 gm, this gyro can spin at 15,000 rpm and generate over 40 lbs of force -- all of which is applied to the fingers, hands, wrists and arms.
All you need to do is hold the ball in your palm and rotate your wrist. The rpm slowly increases and the force is produced. Changing hand positions help every muscle (from the finger to the chest) get exercised.
Marketed by Navitas International and available in eight variants, the Powerball is priced fom Rs 1,800 to Rs 7,000.
For further information visit: www.powerballs.co.in