A study conducted by TeamLease Services, a staffing company, has found that candidates while trying to make their resumes different and impressive only end up making blunders in the process.

TeamLease analysed more than 500 resumes across different levels, job profiles and industries over the month of July 2009 and found that more than 90 per cent of them had errors (grammatical, spelling, typos, etc).

"Candidates today are trying to make their resumes different and impressive, so that they stand out. In the process, they end up making major blunders. It is often funny, but the situation is sad and points to the grim reality of poor resume writing. A badly written resume ends up in the dustbin, completely knocking out the candidate's chance of getting a job," says Surabhi Mathur-Gandhi, general manager, Permanent Staffing, TeamLease Services.

During the course of the survey, these are some of the bloopers that popped up quite often: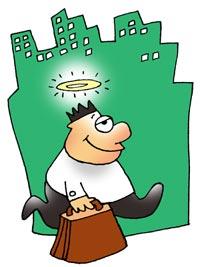 ~ Areas of Strength: My background to date has been centered on grooming myself as a well-rounded person.

~ Notice Period: Minimum Two (1) Month.

~ Skills: I am Quietly forceful, original and sensitive.

~ Languages Known: English (Good), Malayalam (Native), Hindi and Tamil

~ Career Objective: Seeking a final placement in any organisation to utilise the plethora of skills I have developed during my whole career.

~ Family details: Father -- Death
~ About myself: I laugh easily, but do not suffer fools gladly. I expect the same effort from others as I give myself.
~ Objective: To consistently develop by learning and sharing skills with a focus on the ultimate objective in order to achieve higher goals in conjunction with the growth of the organisation and to set a name and be recognised in the industry.
~ Contact Email: www.aradhana@rediffmail.com

~ Profile: To prepare the whole film production plane and financing plane.

~ Film Production: Hindi Future Film "Aapka Saathi", Hindi Future Film "Yeh Kaynath"

~ Weakness: Fresher
~ Interests: Open to learn, make others laugh & feel happy, enjoys the nature.

~ Call support executive: My key role is to handle customer queries. I have extensive experience in solving capabilities and have the ability to satisfy client.

~ Biography: Marital Status - Yes
~ Summary: I have lazy guy i wont wake up early in the morning in call centre means there will be shifts i will be thinking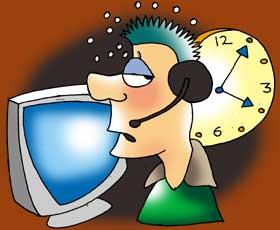 abt work only more i can wake up soon i like to work in night shits more

~ Pubic Relations with various people for the project like the consultants and the society members
~ Sailing the computer's accessories of different company
~ Address: Near Majjas Bust stand, Kalpataru estate, Andheri East, Mumbai
~ To always spread positively within the branch and reduce the grape vine.
~ Follow full cycle -- identify and partner with the client, secure a job opportunity then source the appropriate talent pool, massage the interview process through hiring negotiations and close the project including final payment collection
~ Marital Status: Marriage
The study was conducted on various resumes received from different cities, across industries and levels. It was observed that resumes are being written in great haste and little or no attention is paid to detail. Also, candidates, in an attempt to impress, are going overboard.

The study goes on to state that many candidates do not realise that a poorly written resume is severely affecting their job prospects, as companies generally do not share the reasons behind rejection.

"Proper assessment, skilling, training and grooming are the need of the hour. Candidates need to be made 'job ready' and training to present themselves better through verbal and non-verbal communication will go a long way in shaping their career," says Surabhi.