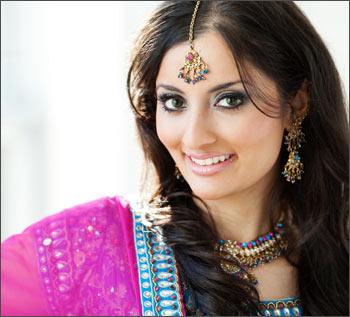 Meet marketing professional and the new Miss India Worldwide Canada winner Amin Dhillon.
The 24-year-old beat out thousands of applicants and went through a series of rigorous auditions before being chosen to represent Canada at the Miss India Worldwide pageant to be held in Durban, South Africa next March.
"I will be the face of the entire Indo-Canadian community at the pageant and I will make the community proud, I will make Canada proud," says Dhillon. "I really worked hard to get thus far and if I win the (Miss India Worldwide) title, I will take the first opportunity to go to India and raise money for people as there's still so much of poverty in India."
The organisers of the New York-based Miss India Worldwide pageant changed the format three years ago. They no longer organise a live beauty pageant. Instead, Dhillon explains, "they call you for an audition, you walk on the stage, they look at your bio, ask questions and then the winner is finally announced." The process lasts about three months.
The Miss India Worldwide pageant in South Africa next year will see Indian beauties from more than 25 countries compete for the international title. Till then, Dhillon will be working on securing sponsors, training under previous contestants and perfecting her Bollywood dancing skills for the talent segment of the competition.
Dhillon also participated in the Miss Canada-India Beauty Quest last year. A graduate from the University of Manitoba with a management degree, she recently launched her own online clothing and jewellery business and will be a special guest at the Network of Indian Professionals, or NetIP, conference to be held in Toronto from September 4 to 6.