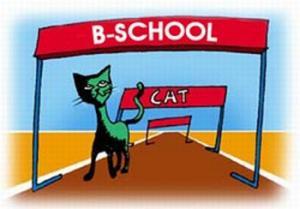 Following the fiasco that CAT 2009 has turned out to be,
we asked test takers to share their experiences and advice for candidates yet to take the test. Here Siddharth Ananth shares his bitter experience:
I am a Mechanical Engineer working in Panjim. I had been preparing for CAT 2009 for a long time but this was a big disaster for many candidates across the nation largely because of mismanagement of Prometric, the company who had been given the responsibility of organising CAT. I had gone to answer CAT at two different venues in Bangalore but I was disappointed both the times.
I had scheduled my test in the morning session (10 am) on November 28, the venue being Vivekananda Degree College, Rajajinagar, Bangalore. After the identification formalities all the candidates were made to sit in front of their respective workstations in the computer laboratory. Initially we were told that the test would start at 10.30 am. But at 10.30 am we were told that there would a further delay of fifteen minutes. Then we were told that due to 'technical issues' the test has been cancelled and it would be rescheduled on a later day. The intimation would be sent to us by sms or email. I think the organising company, Prometric should have sent at least a representative to the test site for supervision but that was not the case here.
The test was rescheduled for the morning session on November 30. The test site this time being Garden City College of Science and Management, Vidyanagar, Bangalore. It was a Monday, a working day. My boss was kind enough to grant me leave despite the fact that there was lots of pending work. I had to cancel my ticket back to Goa for which I got a very small amount back as refund. Garden City College of Science and Management is located on outskirts of Bangalore City. I had to hire a taxi to get there; the fare nearly emptied my wallet!
At the venue the college staff-in-charge told us that there is no certainty of the test being held (the college was closed the previous day for supposed inspection of workstations). They also added that they have not got any communication from Prometric. Again I did not see any Prometric representative at the venue. The college staff however allowed us in.
About 90 percent of the candidates were sent to their respective test labs, the remaining were told that their (re)rescheduled date would be sent to them. I happened to fall in the latter category.
I am really upset that I have been sent back twice. I have spent a considerable amount of money for coaching, study material, travelling and stay in Bangalore. I am sure this has been the case with a lot many hapless candidates. I am back in Goa and till date have not received any sms or mail. What has been really irritating is been the attitude of the organisers. I agree things can go wrong but one should accept it, face it and correct it the first time this happened. If nothing else, atleast there should be some courtesy to apologize verbally.
Share your CAT experiences with us. Write in to us at getahead@rediff.co.in with the subject line 'My CAT
experience'. Tell us what it was like and what candidates should keep in mind on test day.