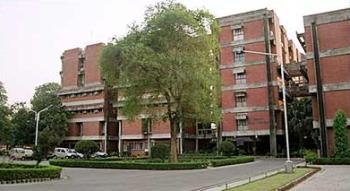 Even as placements at the premier Indian Institutes of Technology (IITs) will continue till March 2010, some IITs have begun offering students from their previous year's batch a chance to sit for job interviews this year, too.
Last year, placements at IITs were subdued owing to the global slowdown. The institutes were able to achieve only 75-80 per cent placements and many students opted for higher studies or jobs in teaching. Even the placement time was lengthy, since companies were reducing their intake. Many students had to opt for higher studies or jobs in teaching, while some are yet to land a job.
Taking a note of the circumstances, IIT Kanpur, for instance, has invited around 200 ex-students on the campus to participate in its placement process, which began on December 1. These students could not get placed last year, as fewer companies visited the campus due to economic slowdown.
This year, however, most of the institutes have completed over 25 per cent of placements in the first week itself. IIT Kanpur says it has registered students from its previous year's batch under its 'one-student-one-job' policy.
According to the policy, a student who registers for placement and secures a job, cannot sit for any other interview on the campus. Other IITs, however, follow a 'dream job' policy under which a student can sit for more than one job interview and choose from among the job offers he or she secures.
"We have registered around 200 students from the last year's batch who could not find themselves a job in the past six months. With our one-student-one-job policy, we will be able to accommodate these students," says a placement committee member from IIT Kanpur.
Some other IITs, too, have received requests from companies asking for ex-students. IIT Bombay, for instance, confirms it has received calls from companies asking for students who passed out last year. "As part of our policy, we do not invite ex-students on the campus. But we have received expression of interest from companies which wanted our students from the previous batch. We have done the needful," says Ravi Sinha, chairperson of placement at IIT Bombay.
Meanwhile, IITs which began placement last week say the process has been better as compared to last year. At IIT Kharagpur, of a combined student strength of 1,341, 194 have been placed. The highest offer at the institute has been for Rs 22 lakh per annum from Barclays Bank for placement at Singapore.
At IIT Kanpur, around 180 students have been placed in the past week, with 26 companies visiting the campus so far. While Tower Research Capital, a financial services company from New York, has made the highest offer of Rs 44.5 lakh per annum at IIT Kanpur so far, IBM has made an offer of Rs 14 lakh, highest so far at IIT Roorkee.