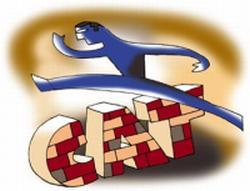 The CAT is now less than two weeks away, and every serious aspirant must, by now, have be quite well prepared. Most engineering students have their semester examinations scheduled in November. So how should they balance the limited time between exam preparation and CAT preparation?
What should their strategy be in the final few days?
Usually, end-semester engineering exams are spread over a period of 20-25 days, which again are divided into practical and theory exams. There is usually a two-three day gap between two consecutive examinations. As against the commonly followed trend of last-night preparations, a serious CAT aspirant should judiciously plan his/her study schedule for exams and CAT so that any unnecessary stress due to last minute surprises is avoided.
Some very easy-to-adopt measures will help you plan out things in a balanced way and help you sail smoothly through this crucial period.
Go over the syllabus of all the subjects you have taken and make sure you have a list of topics you need to study for various subjects.
Gather all the study material/notes/books/previous year papers in advance. Don't count on your friends to provide you these resources at the last moment, as it may lead to unwanted tension, running around and anxiety.
Now prepare a study schedule where you devote time alternately between exam preparation and CAT preparation, spending the day just before the exam on the subject study, and the time immediately following the subject exam and the following day for CAT preparation. This way your mind will be sanitised of the memories of the bygone exam and will feel refreshed.
Avoid discussing the exam questions after you're done with them. It's not going to make a difference to the exam result in anyway. If there is a thing you really want to understand to enhance your knowledge, do that after the CAT is over.
De-stress yourself: Watch a movie, play your favourite sport, listen to your favourite music or do whatever you think relaxes your body and mind. It is important to keep your brain working at its peak, and the body functioning well to support it, and for that it is essential that you give it little breaks.
Focus is the key: Remember that CAT is something you have been preparing for quite a long time, and you need to stay focussed on your preparation for the same so that you don't lose out on the precious time and effort you have put in during the last few months.
Following these simple and obvious strategies, a CAT aspirant should be able to manage the available time in a judicious manner and devote proper amount of time to both the tasks at hand.
Wishing you all the luck and wisdom!
Mayank Gupta is an IIM Kozhikode alumnus and handles the Business Development at BodhiSutra. BodhiSutra (www.BodhiSutra.com) is a venture of IIT and IIM alumni and provides employability skills training programmes for engineering and management colleges. 
Have you aced the CAT? Do you have tips that could help students improve their scores or stress-busting strategies to beat pre-CAT nerves? Send in your advice to getahead@rediff.co.in and we'll publish your strategies right here on rediff.com.