Advertising body upholds contention that Career Launcher's claim is unsubstantiated, reports Kalpana Pathak.
What was once the preserve of cola majors and car makers now appears to be influencing B-school (MBA) test-preparing institutes too.
The Advertising Standards Council of India (ASCI) has upheld the contention of the Hyderabad-based Triumphant Institute of Management Education (TIME) that claims by the Delhi-based Career Launcher (CL) -- that some of its students have gained admission to the premier Indian Institutes of Management (IIMs) -- were not "substantiated by an
independent source or data".
In April 2009, CL came up with an advertisement in which it claimed that four out of five students sent to the IIMs were from its institute.
Taking objection to CL's claim, TIME wrote to it, asking for a list of the students' names to validate the claim.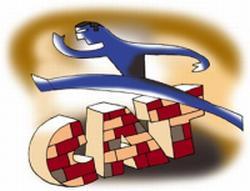 "CL did not respond to our mail. So, we approached ASCI in May and filed a complaint. However, CL stopped advertising in June," a TIME spokesperson said.
CL Vice-Chairman Gautam Puri accepted that his institute did release the advertisement.
"While our numbers are correct, ASCI asked for a third-party validation on it. We chose to withdraw it (the ad), as there is no point validating 2008 numbers," Puri said.
TIME approached ASCI, stating that no independent agency or authority had validated CL's data and issued a counter-advertisement with figures validated by KPMG, an audit firm. The institute said it had sent around 1,000 students to the IIMs in 2008.
In an emailed statement to TIME, ASCI stated that CL's claim of "...four out of five IIM call-getters in CAT '08 from Delhi and National Capital Region are CL students" was not substantiated by an independent source or data.
"We are in the process of reviewing with the advertiser the observations made at the meeting so that appropriate action is taken," the emailed statement added.
"Misleading advertising is similar to a doctor making wrong claims. It's about the career and investments that a student make in us and thus we had to approach ASCI," a TIME spokesperson said.
Incidentally, the tussle between the two institutes is not new. Last August, while TIME released an advertisement comparing its figures with CL's, CL released an advertisement saying the only audit that matters for them is 'student delight'.