Come winter, there are so many festivals we celebrate here in India. With festivals come food/sweets temptations.
Naturally it's hard to maintain weight in these fun times! Starting from the eastern Durga puja to Dussehra tp Diwali then Christmas and Lohri, it is a good four months of indulgence. Not to mention weddings, as the winters are considered an auspicious time to marry. Over the years, these winters end up being heavy for us and the weight gain can go up to 10 or more kilos.
Here are a few ways to avoid the proverbial winter weight gain:
1. Liquid intake: Drink a lot of herbal teas, it keeps you warm and it's healthy too. The market is flooded with choices from India as well as abroad. There are teas like green tea, chamomile, jasmine or even herbal infusions made of tulsi (Holy basil), ginger, and cinnamon. Above all this, there is water; begin your day with it. In winter, one forgets to drink water due to lack of thirst. Water is not only a great detoxifier but also aids in weight loss.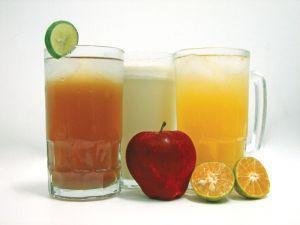 2. Detox day: Once a week, go on a fruit diet for the day. This will help the stomach rest and rejuvenate, bringing a glow to your face. For this, one needs to consume lots of fruits. Also add fresh vegetable and fruit juices to this diet, be it carrots, beetroots, spinach etc... (Caution: Diabetics should avoid carrots and beetroots).
3. Light dinners: If out for dinner at a wedding, remember to enjoy the food in moderation, without overeating. If opting for the non-vegetarian food, avoid the gravy. Eat the vegetables and salads, perhaps with the yoghurts. Avoid all cereals (Rice, roti's and breads.)
4. Sweet temptations: It is hard to avoid sweets during this season, especially because that's the first thing every one gets served. So have them in small quantities and keep up the exercise. One can also take herbs like sprouted methi (Fenugreek) in the morning and cinnamon at night to control insulin levels.
5. Indian breads: Winters are ideal for Rotis and Paranthas. Make sure they are made of Besan, black channa, soy or wheat bran. These will make it a healthier option and tasty too.
6. Soups for meals: Have a lot of fresh soups made at home from vegetables and chicken stock. This is very filling and healthy all at the same time. Steer clear of processed soups.
7. Salad meals: Have a variety of salads for lunch or dinner. You can make chicken and bean salads or vegetable and fruit salads. One can add nuts in their salad too but in moderation.
Enjoy the winter with all its festive glory but remember not to neglect your health. There are many healthy and hearty meals to be had, with a little imagination you can conjure up some exciting recipes in your kitchen!