While English can be scary for Indian students thinking of migrating to Canada and elsewhere, knowledge of the French language can not only help them secure an easy Canada student visa but would improve their career prospects as well.

This was revealed by Novneet Sohal, a French language expert, during the course of an interview with RMS Atwal.

"Contrary to the popular belief, French is easier to learn than English because of its easy grammar. It can in fact compensate your low IELTS band scores in some cases," says Sohal who is also the Director of Jalandhar-based Languages Paradise, a private education institute engaged in providing proficiency in foreign languages in the region.

Excerpts from the interview: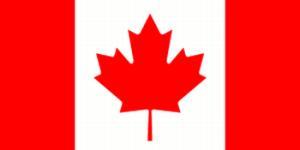 How does proficiency in French help Indian students who want to study in Canadian universities and colleges?
Many Indian students wish to migrate to Canada but their visa success rate is moderate because they are only interested in the English-speaking provinces of Canada. No doubt Canada is an English-speaking country but French is the second official language there. Moreover, there are many provinces in Canada like Quebec where our students can access visas easily not only in post-graduate diplomas but post-graduate degrees too.
The knowledge of native language can have certain privileges for students when it comes interacting with local people and work placements during their study period. It can also give them more choice of universities. Knowledge of the French language may not be required by universities as many of them in areas like Quebec use English. But certainly students are welcomed with the knowledge of French. In that case, our students' visa success rate increases.

Does knowing French compensate for low IELTS band scores when applying to Canadain colleges?
Yes. When students decide to be permanent residents of a country like Canada it adds to their assessment. There are certain levels of French exams -- all tests are organised by the French Ministry of Education and CCIP (Chamber of Commerce and Industries of Paris). These tests are also recognised by CEF (Common European Framework). One can score minimum one and a maximum of eight in the test of this language.

Most students, particualrly in the Punjab region, find English really hard. How can they learn another foreign language like French, which is considered to be tougher than English?
I don't agree. If you talk of the Indian students, especially from this region, they ignore the grammatical part of the language.  It is in fact the biggest hurdle in knowing the language. If they start learning it properly and sincerely at the school level, it hardly matters whether it is English, French or for that matter any other language.
Talking of French, I have been teaching the students right from the alphabet. My passion to teach the language, coupled with hard work and motivation, is bearing fruits now. So far my success rate is hundred per cent as a French teacher. A good number of my students are settled in India and abroad, where French language has assured them the desired placements in work areas, and better lifestyle also.

What has been students' response?
Obviously, when students come to me initially they are bit doubtful but after couple of days they start gaining ground. They start learning with French alphabets, words and sentences and gradually realise that it is in fact easier than English.  It is a beautiful and rhythmic language. After a while students begin to fall in love with French and show positive results.

Could you recommend some colleges and universities in Canada where Indian students can seek admission making use of their French knowledge?
There are world-renowned universities like Bishop University in Lennox Ville, Concordia University Montreal, Laval University Quebec, McGill University Montreal and National Theater School of Canada.

Indian students normally complain of the job crunch during and after the study period. Do you think that knowledge of French can help them tide over the job crisis in Canada and elsewhere?
Since French is the second language of communication in Canada, our students will certainly have an edge in the job market. If one knows any foreign language apart from English, it also adds a star to one's resume. It is a win-win situation.

Does knowledge of French help students for any other country apart from Canada?
Yes, it does. Knowledge of French also opens up doors for students in European countries. Beyond Canada students can choose to study specialised courses in France and Germany. Since Paris is the fashion hub of the world, students in India who are pursuing fashion designing can seek admissions or internships in various fashion houses which can them on a global platform.

What are the job opportunities available for French students in India itself?
Students can work in embassies/high commissions of various countries like Canada and  France at various levels. They can also work as translators and do their own practice especially for people who need documents translated for business purposes in French. One can also work as a French teacher in various institutions. These days you can also work in KPOs  having their businesses in France.
Any message for Indian students thinking of migrating to Canada?
I am of the firm belief that one should always keep on adding skills to one's knowledge and experience. Learning French doesn't involve much an effort and time as compared to any other courses and rewards are too many. Always keep various options open to you; you never know what may prove to be a boon for you at what time in this competitive era. To conclude, I can say French will be a real cakewalk to Canada for Indian students if they know the language. Good luck!

RMS Atwal is a freelance journalist and can be reached at rajatwal55@yahoo.com