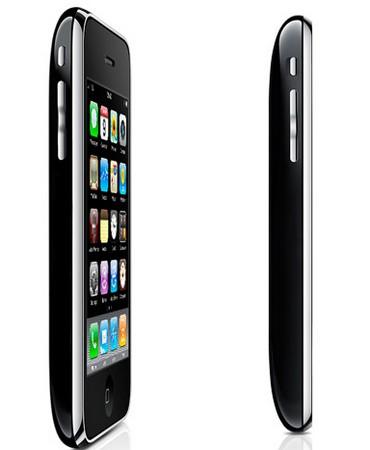 You can accuse us of going a little iPhone 3GS-mad over the past three days or so but then, such is the attention the gadget commands. And after its official launch in India, everyone's been asking us if it is worth buying the phone, especially given the rather high chances that Apple will be pulling a new one out of its hat in a few months and the fact that it seems to command a high-end price for specs that are modest on paper in comparison to some competing devices.
We did some pondering, asked sources official and unofficial, consulted user sentiment and our answer is a vehement yes! Even though it has come tad late in India and in spite of what many think is an inflated price, this phone is worth the moolah.
Here's why:
1. By all accounts, the iPhone 3GS works at a blazing rate of knots. We always thought that the original iPhone and the 3G were reasonably fast. So when we are looking at a speed hike (Apple claims the 3GS is TWICE as fast as the 3G in some tasks) we think it is reason enough to get the 3GS! In fact, many of the new apps on the App Store work best with the 3GS, and that alone will be a major reason for app freaks to upgrade.
2. The improvement in battery life is a huge plus. While the 3G used to last for about a day, we hear the 3GS ups that by about 50 per cent. Now, that would save us the hassle of carrying a charger all the time.
3. The three megapixel camera with autofocus and 30 fps VGA video recording makes a huge difference to the iPhone 3GS, especially when combined with the option to tweak video on the device itself, not to mention sharing them online. Finally, we have a great camera on the Godphone.
4. Voice control allows you to play a song or dial a contact by just naming it. Really cool, we think.
5. The inclusion of a compass means your Google Maps will now orient themselves to the direction YOU are facing… very handy for GPS users. It will also enable us to use augmented reality browsers like Layar, where you can find out about an object by just pointing your camera at it!
6. We do not buy the value-for-money argument when it is based on tech specs rather than device performance. Yes, there are several devices that have faster processors, more powerful cameras and bigger screens out there, but none of them quite performs like the iPhone 3GS does. Now, that makes it value for money for us. Yes, it is expensive, but so are other high-end phones, which do not quite measure up to this one's performance. So why not go for iPhone 3GS itself?
Nimish Dubey, techgazing.com