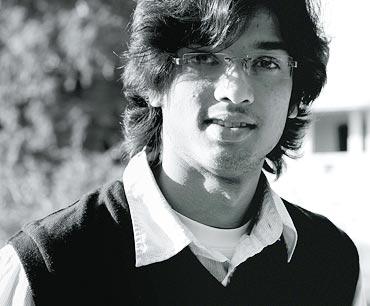 Raghav Mimani, a third-year student of BITS Pilani, is the proud recipient of the 'Green Globe Foundation Award for 2010' instituted by TERI. He was also among the 469 people from 120 countries who participated in the 'World Youth Meeting for Sustainable Future' held at Bari, Italy on January 19-21, 2010.
Shalini Gupta of Careers360 quizzes Raghav on his passion...
What does sustainable development mean to you?
I was particularly struck by a simple definition of sustainable development by a kid. He said, "It means life for
everyone forever". Let me cite it with an analogy. I am a big fan of The Jungle Book and love Mowgli's character.
Let us persume that our aim or target is to increase the economic growth of the world. To achieve that, we could have a quiver full of arrows symbolising fuel, power etc., (which is ultimately going to run out) as we meet our target. But if we learn from Mowgli, we could also use a boomerang that symbolises natural resources such as wind power, solar power, thermal energy and nuclear energy.
This way not only do we meet our targets, but also ensure that our
resources are never finished.
How was your experience at the workshops in Italy?
Amidst a plethora of opinions being voiced by an august gathering, I ended up framing and modifying a lot of my perspectives.
The President of the Republic of Kiribati stressed the alleged false sense of security especially when it comes to our future, while the Finland's PM reiterated the role of forests in nation building.
The Prime Minister of Quebec made an enlightening case on how we can visualise climate change troubles as an opportunity for the future.
I especially remember an impacting statement by Nobel Peace Prize winner Wangari Maathai (talking about the delay in efforts negating the climate change).
"If you see that you will be under sea, is that when you will really see?" she asked.
What are your plans for the future?
I have always wanted to be an entrepreneur, as an entrepreneur one can impact the lives of many people. I avidly read business magazines and newspapers to stay up-to-date with what is happening in the field.
I am also a member of the Centre for Entrepreneurial Leadership (CEL) at BITS Pilani.
It is one of the top five centres of entrepreneurship
amongst Indian universities. It is a great forum to discuss, debate, ideate and develop fresh new perspectives.