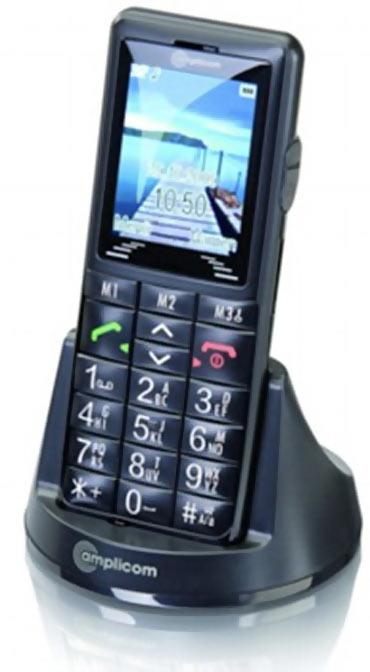 Amplicom M6000 that comes equipped with a ring-tone that can blare out 110 decibels is ideal for people with hearing loss or the elderly.
It is a phone that can get you thrown out of a restaurant or earn dirty looks during a movie screening.
Amplicom M6000 is a phone that is creating waves in the UK mobile industry for its rather unconventional features.
Targeted at the 4.5million UK pensioners who do not own a mobile phone and 165,000 people registered as being hard of hearing, Amplicon boasts of having extra large buttons for those with failing eyesight, an extra loudspeaker (normal volume up to +30 dB) and a powerful vibrating alert.
If none of this is good enough, an the ringer whose volume can go as high as 110 dB -- that is as loud as the vuvuzela horn -- will make sure you don't miss your calls.
But perhaps the best feature of this phone is a motion sensor that can automatically call UK's emergency number 999 or a contact (which can be set) if the user falls down by accident.
Add to that a large and clear 4.3 cm colour screen and an automatic keypad lock device that makes Amplicom M6000 a phone you'd want to gift your ageing parents or those with hearing difficulties.
Since simplicity is the keyword here, the Amplicon 6000 has no camera or any of the fancy features most modern mobile phones come with and is priced at £119.99.
Manufacturers of the phone say the instrument is compatible with all the UK operators except one (3 Network).