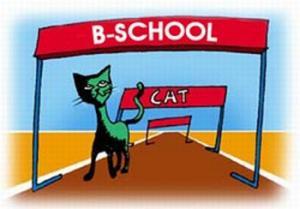 The second phase of CAT testing happened over January 30-31 for more than 6,500 students across the country. The CAT made its debut as a computer-based test in November 2009 and encountered a variety of issues. Hardware problems, virus attacks and sudden cancellations at some test centres, left thousands of students clamouring for a second chance. This prompted the IIMs to hold a second phase of testing, to ensure deserving candidates were not denied a fair chance.
So how did Round 2 go? Says Rakesh Jha*, a 22-year-old BTech student from Delhi, "The test went off smoothly for everyone at the centre. There were no complaints." He had to re-schedule the test for January 30 since some of the diagrams were not visible on the computer screen in his first attempt. "But rescheduling was no problem. I just send them [Prometric] a mail stating why I needed to re-take the test and they sent me a date," he says.
Prita Malhotra* had a similar experience. "When I took the CAT the first time, the computer hanged repeatedly. And I informed the invigilator. After that Prometric was in constant touch regarding whether I was eligible for a second attempt and how I could go about getting a test date." And how did she fare the second time around? "Very well," says the 21-year-old commerce graduate, "I have no complaints."
But it was not smooth sailing for everyone. Ravikant, a 22-year-old BTech graduate from Kurukshetra, took the test again on January 30. He had to reschedule because the figures of the pie-charts and graphs were not visible in the test he took on December 3 and he could not attempt almost 20 questions. "I spoke to the invigilator about it and he said that I would have to wait for official notification from Prometric." So he called the helpline and lodged a complaint. He then mailed Prometric about the issues he had faced. "But I only found out that I would have a second chance about 14 days before the actual date. I had given up all hope and was quite unprepapred to take the test again," he says. "There were no tech problems, and the test was okay for me."
Did you take the CAT and have to reschedule?
What was the process like for you?
Did you face any technical problems in your second attempt as well?
Share your experiences on the messageboard below!
*Names changed on request