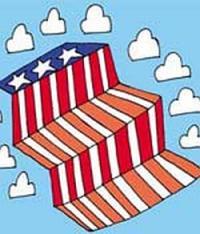 While the United States is still limping back to normal on the job front, its universities and colleges continue to beckon Indian students dreaming of making a splash in the 'Land of Dreams'. All you need is a solid educational background and stable finances, and the US student visa is yours.
It is as simple as that according to Jalandhar-based US study visa expert, Kamal Kumar Bhumbla, who has been a student visa consultant for the last decade and a half. He is the CEO of India-based BN Overseas Educational Services and partner in Canada-based BN Overseas Educational Services.
Excerpts from an interview with RMS Atwal:
Many Indian students think getting a US visa is next to impossible and not worth a try. What do you think?
The US visa is very easy if the student fulfils all the requirements they (US embassy) are looking for. All the universities and institutes in the US want quality students. I can say it from my experience that it is the lack of awareness among quality students which is preventing them from considering the US. Most students who have scored 60 per cent marks and completed 10 plus 2 from the CBSE, they have a good chance to go to the US. Similarly, if a student has completed his graduation in Commerce or Engineering (both in English medium) his chances are quite bright. So, getting a US student visa is very easy but it is the lack of awareness among our students which is the main stumbling block.
Don't you think it is the face-to-face interview which is the deterrent?
The face-to-face interview is nothing to worry about. All you have to do is fill in your application online and face a Visa Officer and he/she will only ask some questions based on your application form. Sometimes, the officer will just ask you your name and the course for which you are going. They just want to check the confidence level of the student. It is the polite English-speaking students who have a better chance to get visa. Student must know what they have achieved in India and what their future plans are.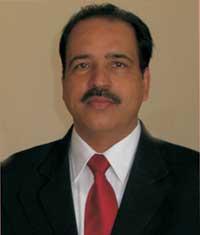 Is it true that for certain US colleges not even the IELTS or TOEFL is required?
There are few colleges that have given us an option that they can accept students without the IELTS or TOEFL. The condition is the student should have a good profile. Such students (who have proved themselves here) will certainly prove their worth in the US well.
Would you say a US education is affordable?
Talking about affordability, US education is as affordable as Canada, the UK or even Australia. There are two types of education in the US: community colleges and university education. While the latter is on the higher side, community colleges are affordable, which run two-year programmes leading to an associate degree. A tuition fee in a community college is $9000-$10,000 (approx Rs 4-4.5 lakh) a year. This is less than education institutes in the above-mentioned countries.
Students can join for the Masters programme too. In this case the fee comes out to be $15,000-$20,000 (approx Rs 6.8-9 lakh) annually but most of the universities provide scholarships. I suggest students opt for community colleges if they are planning to take undergraduate programmes. They have an option to study two years there (community colleges) where they get the option for a work permit too. Then they have the option to join a good university and can get a scholarship as well. Students for postgraduate courses can avail scholarships.
The general perception about community colleges is they that they are the government's 'cheap' colleges. What you say?
Not true. I have personally visited most of them in the US and found them to be even bigger than some universities. There are over 200 programmes run by community colleges. Over there universities prefer students from such colleges. That way they get students from all over the world. After completing two years studies in community college, a student can better understand the education system and apply for top universities which do not directly accept international students.
Students can work full time in the US. Is it true?
Yes, under the coop programmes, and as part of the student's curriculum, students can work full time after they get a work permit. For example, in certain cases depending on the students study programme, it is three month's work and three month's study. Under a practical training programme, a student can work even full time. Otherwise, they have a 20-hour-week work permit, on-campus or off-campus.
What about scholarships?
When students are enrolling for postgraduate programmes they are entitled to scholarships. On the other hand, for undergraduate programmes a student can apply for a scholarship on completion of an associate degree after two years.

Would you say that the US education gives a lot of exposure to Indian students?
For most students from most parts of the world, the first destination is the US. Even English students are looking for a US education. Our students there get a chance to interact with students from all over the world and are exposed to different cultures. I have seen students from India showing better knowledge as compared to students from other parts of the world. They have more sources of information.
What about job opportunities during and after the study period?
Students have to find their own jobs depending upon their suitability but there are good options available for them. Students can meet their living expenses by working part-time. But they have to manage their tuition fees from their home countries.
What advice do you have, especially for students from northern India, who are hesitant about the US visa interview?
There is no need to be scared of the US visa interview.Every student can get visa provided he is financially sound with good English and academic scores. The interview is just a formality. Students must have a clear vision about their previous studies and their future plans.
RMS Atwal can be reached at rajatwal55@yahoo.com