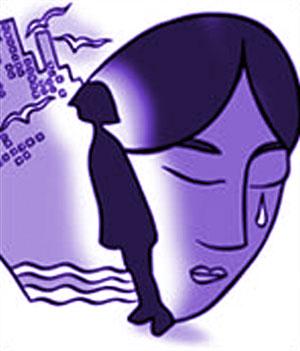 Dr Lakshmi Vijayakumar, a noted psychiatrist in Chennai, is the person behind the voluntary organisation Sneha that has worked in the field of suicide intervention for the last 22 years.
Statistics show that every five minutes, someone, somewhere in India, attempts suicide, making suicide the third major cause of death. Also, annually more than 1,00,000 people commit suicide in India. Sneha, that works 24 hours a day and 365 days a year without any break with the help of volunteers, is committed to help all those who call (+91-44-2464 0050) the organisation when they are in distress.
In the background of the alarming number of suicides by children, Dr Vijayakumar talks about what should be done to help distressed children.
Fifteen students have committed suicide in the last 15 days. Do you think there is a connection between the suicides and the highly successful Hindi film 3 Idiots where two students commit suicide because of failure
The effect of media on the young and vulnerable section of society causing modelling or copy-cat suicide is very well documented. It is not a new phenomenon; it has been there for ages. In fact, it is called the Werther phenomenon.
Goethe wrote a book in the 1700s -- The Travails of Young Werther -- in which he wrote about the young Werther shooting himself when his love was unrequited. The book had such impact on young men that many of them started killing themselves. Soon, the book was banned for almost 150 years.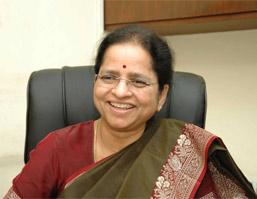 So, there is no doubt that media, movies, etc have great influence on people.
I have not watched this particular film (3 Idiots). I didn't know that there were suicides in the film. A young person preparing for exams now, or in a similar situation might have identified with the film's characters. But the movie was released all over India, and why are there more suicides in Maharashtra?
If you look at the statistics of the last two-three years, the states that have recorded the maximum number of suicides by young people are West Bengal, Tamil Nadu, Andhra Pradesh and Maharashtra. West Bengal has the maximum number, and if you look at 2007, 390 students committed suicide there followed by Tamil Nadu (250-260).
You said many children show anxiety before exams. What woud you tell parents to look for in their children during exams?
There are so many students who fail in exams but not all of them commit suicide. It is the vulnerable that commit suicide. When the results are announced, many people are watchful, so the suicides after the results are coming down but what is going up is the number of suicides before the results. We started seeing this shift in the last three years.
We also see that a majority of schools are very strict about the model exams, and give low marks thinking that this will make students work harder. It is not so. This attitude of shools will have a negative impact on students.
There are two types of students who commit suicide -- those who get marks in the 90s and 80s, and those on the borderline. The fact is, the majority of students communicate their disturbance in some way or the other. So, parents will have to look for the signs.
Parents should know when they see their children finding it difficult to sleep, and become restless and irritable.  They may not eat well too. They may not be as jovial as they used to be. A child who has been studying studiously for five-six hours a day suddenly stops studying and say, no, it will not work. These are the signs parents have to look for; difference in their behaviour.
Will they stop communicating?
They may communicate to their friends or brothers and sisters. Some of them do communicate to their parents too. I would say, parents have to be watchful. If they see their children suddenly start crying, getting emotional or unnecessarily angry, they should take it seriously. Some children may suddenly give up some of their favourite things. That is also a sign.
One thing that is seen these days is the activity of children on social networking sites. Many of them post their feelings there.
Do you think it is because of the lack of communication between children and their parents that they pour out their feelings on social networking sites?
Yes, there is a communication gap between parents and children, and we find that majority of the children are more open on social networking sites. Adolescence is the age when they want to develop their independence and space.
So, what should parents do to gain their confidence?
I think it (confidence) has to be built right from an early age. Parents have to keep the communication channel open from the beginning. They also have to make sure that they spend time with their children. Children should have the confidence to open up to their parents. They should feel that parents will be there to sort out their worst troubles also. So, when children come to you with their problems as young boys or girls, and if you don't pay any attention to them, or not help them, they will not come to you when they are older also.
When a child comes and admits a mistake or failure, parents should appreciate the fact that he/she was honest. I will give you an example, when a mother comes to know about her daughter's infatuation, she shouldn't say, this is not the age to do these things, you should concentrate on studies. The mother should say, this is quite normal when you are 13 and 14 but this is the age to get into friendships. Don't get into relationships...
Do you feel parents should take the blame for the suicides of young children?
I think so, though the blame can be pointed in any direction. We can point the finger at parents, the school system, society or movies. But suicide is not a simple problem due to one simple cause. It is a multi-determined malice. Suicide is a bio-psycho-social problem. There are genetic, biological, psychological and social vulnerabilities involved in it.
Who can help a child the most when he/she is distressed?
Definitely, the child's family and friends can provide the cushion for him/her to handle the stresses of life.
In schools, from the beginning, what should be taught is not just academics but the skills to face life. Children who have succeeded in life are not necessarily those who scored 99 per cent marks. It is the children who have a passion for something and are hardworking who succeed in life. Unfortunately, we are so hooked onto marks, which is a pathetic state of affairs. In any other country, a child who scores 92 per cent will be hailed but here, he is asked, 'why can't you get 6 per cent more?'. Our education system has to necessarily change.
There is no place in our system for creativity, perseverance or learning ability or personality development. He should  learn life and social skills in school; how to cope with life. Unfortunately, it is not done.
I don't know whom to blame. When I talk to teachers, they say, 'if 100 per cent pass is not there, the school blames us. If the students don't get good marks, parents complain'.
I will give you the example of a girl who was a topper in a school. Her parents were very successful in their respective fields. She wanted to be a doctor like her father. An attack of typhoid just before the exam affected her performance, and she got 'only' 90 per cent. When she did not get into medical college, she became extremely depressed and suicidal. When she came here, she told me, 'Doctor, my school told me excel in studies. My father taught me how to be a great tennis player; my mother taught me how to be a great dancer. But nobody in this world taught me how to face failure'.
This is what I mean by life skills. It is a vicious circle, and the child is the one who ultimately suffers. Our education system needs a revamp, for sure.
What is your advice to the children of today?
I will tell them to believe in themselves, have faith in people who are close to them like parents, friends, etc. They should have the faith that they can lead a fruitful and happy life. It is important that they contribute something to the community. They should understand that stress is also part of life, and how we handle stress is what makes us successful.
What would you tell the parents?
Show your children warmth, care and communicate with them. Tell them that problems will always be there in life.  parents have to inculcate these ideas when they are very young. You see a lot of aggression in films but children should understand that there are other ways of solving problems. We have to teach them skills to solve problems.
Parents who push children to come first in school should understand that the child may be successful but will not be happy. It is better to have a happy child than a successful child.
Illustration: Uttam Ghosh; Photograph: Sreeram Selvaraj