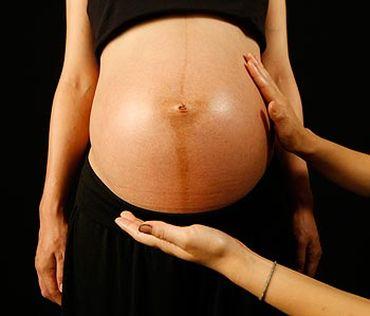 You'll receive a lot of advice when you're pregnant, but here's something you really need to know.
We all know that most women look forward to their pregnancy -- after all, it's a time of joyous anticipation and pampering, what with harried hubbies doing everything possible to keep them comfortable.
Foot rubs, nightly runs to the ice-cream parlour and snacking on chips all day long are all part of the package, right?
Well, you may want to put the ice-cream back in the refrigerator and turn the biscuits over to your pet dog once you read this.
According to Britain's Daily Mail newspaper, research has shown that to-be moms who gain more weight than they should during pregnancy may suffer the repercussions decades later.
Those who pack on unnecessary pounds are more than four times as likely to suffer from obesity, as compared to those who gain an adequate amount of pregnancy weight.
An Australian study analysed the weight of 2,000 pregnant women in the early 1980s and re-examined their health status over two decades later. While 41 percent of the participants had gained the right amount of weight as per their individual constitution, 33 percent put on way too much.
Two decades later, the latter were found to be 4.5 times likelier to suffer from obesity and also 40 percent more likely to suffer from diabetes.

The point researchers are trying to make here is not to diet during pregnancy, but that you should be eating for one, not two. They're also trying to play down the age-old myth that women who gorge on as much food as they possibly can are more likely to have 'healthy' babies.
Ladies, do you have any pregnancy advice to share with fellow readers -- things that worked for you and things that didn't when you were expecting?
Share your tips with us -- write in to getahead@rediff.co.in (subject line: 'My pregnancy advice) and if you can, do attach a photograph of yourself from when you were pregnant. We'll publish the responses next week.
Photograph: Reuters