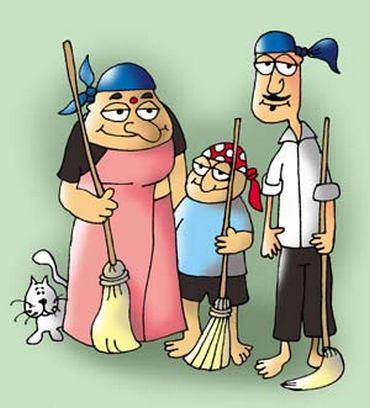 Travel website Tripadvisor.com, released its annual list of the best and worst hotels in the world based on its user ratings. Two Indian hotels made it to the dirtiest in Asia list.
Hotel Raj Residency on Kennet Lane in Chennai appears second in the list of the dirtiest hotels in Asia.
Raj Residency was second only to a Thai resort called Phi Phi Don Chukit, which the users panned for its lack of service and poor quality of rooms.
According to the site 73 per cent users gave Raj Residency thumbs down. One of them complained that he 'never had to sleep with the light on before because of the bugs'. Another user suggested that the 'hotel should be banned and license registration to be cancelled by (authorities) for not maintaining the hotel'.
But Raj Residency needn't feel left out. Centaur Hotel near IGI Airport in New Delhi also gave it company at number five. The ratings of the Delhi hotel were far more abysmal. 97 per cent of the guests who stayed there said they wouldn't recommend the hotel to anyone at all!
Many users of the site pointed out that the hotel had very few things going for it besides its proximity to the airport.
'No extra charge for cockroaches' a bitter guest posted on the site adding that the place is 'poorly maintained and filthy. Rooms have 1980s vintage fiitings and are crawling with cockroaches. The hallways have an overwhelming musty smell'.
Illustration: Uttam Ghosh
Have you had an exceptionally bad experience staying at a hotel? Share it with us. Write in to getahead@rediff.co.in (subject line: Bad hotel stay) along with a picture of the hotel you are talking about and we will publish the most interesting entries right here!