It's a hard world. But it's definitely not a man's world anymore. Gone is the perception of a feeble, docile and delicate woman attempting to make a mark in her own small way. Today's reality showcase is filled with the woman who has discovered the Shakti within her; the woman who has used her innate feminine qualities to create her own distinct leadership style; the powerful and influential woman who drives change, innovation and satisfaction at the work place. In the corporate landscape, the woman of today has truly arrived.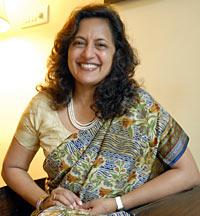 Talk to some of newsmakers and they'll say in unison that they've never given serious thought to the gender bias while climbing up the corporate ladder. "The Here and Now is far too onerous -- there is too much to be done, to waste your time on labels or on slicing and dicing," says Priya Chetty-Rajagopal, vice president, StantonChase. She does chip in though, "sometimes you see gaps or issues that have to be differently handled, but like any good leader you approach that with solution oriented perspective, and move on."
It almost always does work. Shweta Vyas a private banker with Barclays Wealth, reiterates, "When one joins a corporate with a majority male population one has to do a lot of perception management. I faced the similar challenges, but then, I've realised that if you are consistent and focused at your work everything falls in place."
We've all heard stories while growing up about women not being given a fair chance at the workplace, be it promotions or simply a crucial project. Thankfully, even that has changed. The growth path is the same irrespective of which gender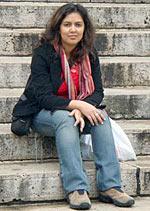 lens you view it from says Neeta Tolani, internal communications manager, Google India, "I think that every climb no matter if it is a woman moving ahead or a man, brings its own challenges. I guess I faced pretty much the same things that anyone else would face in my role. It's not specifically related to being a woman."
In spite of this level playing field, in working with men and women in the business world, one is struck by how women use power differently from men. This is actually not so surprising when you think about it! A woman is naturally described as emphatic, caring, nurturing, affectionate and mostly 'other centric' in the context of relationships. The adjectives describing masculinity are much more hierarchical and solitary.
Although these are stereotypical of gender traits, they are observed in the corporate world. To quote Carolyn Buck Luce, partner, Ernst & Young & Board Chair, New York Women's Foundation, from her talk about distinctive leadership styles by women, "As we as women come into a "man's world" in business, we bring ourselves with one of our greatest contributions; and that is that by our nature, we are comfortable using power on behalf of others."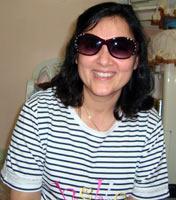 Roopa Kakar, a high profile consultant with Unit4 based out of the United Kingdom, couldn't hasten to agree, "Women leadership is often based on intuition and networking skills. While many men still promote men and do business on the golf course or over a drink." Given that women are naturally more caring, Priya Chetty-Rajagopal, who is also the chairperson of the CII Women Business Leaders Forum believes that people tend to feel more supported, understood and valued, while working with a woman leader.
These distinct leadership styles that come as much within the gender as they are across genders celebrate the diversity in working styles. These styles add texture and can cause better results in the workplace. Ask the women what extra value they bring to the table by virtue to being women leaders, the responses are as varied as the colours in the rainbow, yet held together by a common thread of being innately feminine.
In Priya's case, it is "Empathy, an innate ability to handle ambiguity, an intuitive, collaborative, persuasive approach and a warmer people touch". For Neeta, it is her ability to multitask, "I think every woman at the heart of it is a phenomenal project manager. Look at the number of things we handle on a day to day basis on the home front and then on the work front. I think women have a spectacular ability to multi task and that makes them very effective in today's corporate world." While Shweta talks of the emotional quotient, "Woman can hold to the emotional quotient of the team which is extremely important as most of the professional skills don't give the ability to manage the volatility of emotions."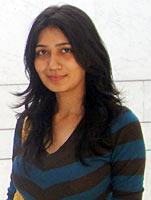 There are still many challenges, work-life balance for instance. Roopa says, "This is a difficult one. The reason being that my profession involves a great deal of travelling across the UK. My male colleagues also struggle with this." Priya chips in, "I must admit it. I cannot give long (and potentially untrue) lectures on the subject of balance. The truth is that (like many women) -- I don't (strike the balance)! I struggle just like everyone else. All of us need to be less focused on our quest for perfection on the domestic and professional front, but that is easier said than done. A supportive spouse and family make all the difference though -- and I am fortunate in that." Shweta on the other hand, relies on spiritual practices such as yoga and pranayama to help her strike that balance.
In the ruthless corporate world, where there are no absolutes anymore, Women's Day isn't all about mush and pink. Nor is it a day commemorating the struggle marking women's empowerment. Fortunately today, after many walks, marches, talks and seminars, Women's Day is turning into something of a celebration -- a day celebrating the strength, the beauty and the blessing of being a woman. A sure sign of this change is in the nature of Women's Day Conferences being held world over.
]The Art of Living Foundation for instance, along with The Indonesian Ministry of Culture and Tourism is hosting an International Women's Conference, "Waves of Beauty", in Bali on March 27-28, 2010. The conference seeks to celebrate the beauty, dynamism and pivotal roles of women in society as social transformers.
The Indian School of Business, Hyderabad is holding a Leadership Summit about "Distinctive Leadership Styles: Women Leaders of Today" on March 15, 2010. Corporates across the country are holding special motivational, inspirational and learning sessions for their female workforce.
This Women's Day, let's celebrate the light of leadership, the spark of love and the waves of beauty that we women are fortunate to embody.