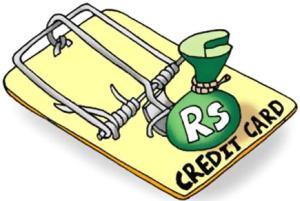 Have you ever wondered why there are so many queries, columns particularly dealing with personal finance issues in various media be it print or electronic? Why they are so widely read and keenly watched? What are the kinds of issues troubling the Indian consumers? Can they be tackled with expert advice? Can complaining to your banker solve them?
Sometimes you succeed but many a times you end up frustrated.
As all of us as customers of various banks have faced such a situation at some point of time. So what is the last resort? Where do we get the justice from? Who can fix the issue you have with your banker? 
The answer to all the above is the Banking Ombudsman.
The scheme set up by Reserve Bank of India in the year 1995, enables an expeditious and inexpensive forum to bank customers for resolution of complaints relating to certain services rendered by banks.
The objective of Banking Ombudsman is to redress the customer complaints against deficiency in certain banking services. All scheduled banks, regional rural banks and scheduled primary cooperative banks are covered under this. 
Being in the public space, most banks offer services to their customers, which, many a time, leave their customers dissatisfied and customer is at a loss to understand how to go about solving her/his complaint.
In such cases, you as a customer want to resolve your complaints about the lack of or inadequate services provided by your bank. When set up in 1995, it originally covered complaints regarding non-payment/delayed payment of cheques /drafts, banks not open during working hours and  other such problems.
But with the revision in the year 2006 it also included services like transaction related complaints of ATM cards, debit cards and credit cards, deduction of service charges by banks without prior intimation, unfair practices of banks and non-compliance by direct sales agents (DSA) of banks for services promised while opening an account etc.
Not only this as a customer you can also lodge a complaint on the grounds of deficiency in service with respect to loans and advances. Complaints like non-observance of Reserve Bank of India directives on interest rates, delays in sanction, disbursement or non observance of prescribed time schedule for disposal of loan applications, non acceptance of application for loans without furnishing reasons to the applicant or any such issues. The banking ombudsman also deals with such other matter as may be specified by the RBI from time to time.
This has immensely benefited various customers of Indian banking services.
So in case you have faced a problem with the bank, then you
register a complaint in writing with your bank (and get a written acknowledgement). You can complain to the banking ombudsman only if the complaint is rejected by the bank, you are not satisfied with the bank's response and the bank does not respond to the complaint, within a period of one month from the date of receiving the complaint.
It also happens that sometimes ombudsman also does not consider a customer's complaint. The reasons could be if you have not approached your bank for redressal of your grievance first, you have not made the complaint within one year from the date you have received the reply of the bank or if no reply is received if it is more than one year and one month from the representation of the bank. 
You can register a complaint online by logging on to www.bankingombudsman.rbi.gov.in or offline too at no cost. There are more than 14 banking ombudsman offices in major state capitals in India where you can register a complaint offline.
While filling a complaint, you should provide your contact information, name and address of the bank against which you are lodging the complaint, details of the complaint with documentary evidence and the compensation you need.  You can also fill the online complaint form on the RBI website.
Now you know where to go in your moments of banking distress. But don't give up on daily dose of personal finance queries on your favourite TV channels and newspapers.
Reader invite:
Have you ever been in a tussle with a bank or any other provider of financial services? Have you ever written to the banking ombudsman? What was the response? Was your complaint satisfactorily solved?
Is the institution of banking ombudsman really helping customers solve their complaints?
Tell us your experience with the banking ombudsman. Send us your story at getahead@rediff.co.in (subject line: 'Banking Ombudsman') and we'll publish the best ones right here on rediff.com.