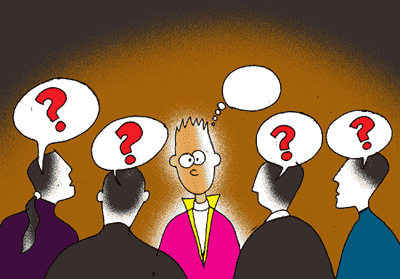 With B-schools in the process of coming out with call lists, the one question on the mind of every shortlisted student is: how do I crack the group discussion (GD) and personal interview (PI) rounds?
Students know well that what they have achieved so far is just one step in their climb to base camp; the race to the summit is still wide open and extremely treacherous. It is a well-known fact that interviewers use the GD/PI rounds as a mass culling exercise and only the fittest survive the ordeal.
The focus here is more on elimination than on selection. So, how does one run the gauntlet and survive to tell the tale? TCY, the education services company, has been engaged in test preparation for the last 12 years and the faculty shares a summary of its experience in PI coaching below.
 
First impressions are important; dress formally and conservatively, look like a future manager. The opening question in a PI is generally about personal introduction. Make sure you give relevant details about your academics and/or career so far.
Touch briefly upon your family but only long enough to give a picture of your socio-economic background. "It is essential to be concise and truthful. About 50-60 per cent of the battle is won or lost in the PI and you should cover your  educational/ career profile, your skill set, your achievements and interests in this round," says Prabhjot Maggo, GD & PI instructor at TCY. He adds, "It is a myth that an engineer has a better chance of selection than a BA, what matters is how well you know your field of education or career so far."
Another minefield is the 'future goals' question. Beware of making tall claims of future success as also of appearing directionless. "You should be self aware and very clear about future goals. Have a blueprint of your career ready in your head and remember; it should be realistic and conceivable," advises Prabhjot.
You should be able to put forward a convincing reason why you want to do an MBA. Take the time to research the history of the institute and the achievements of its alumni because you could be asked why you want to enroll in the institute.
Be prepared; stay positive and confident during the entire interview. Stay focused on what is happening around you and don't allow your mind to wander. Clarity of thought, personal awareness and in-depth knowledge of your field of interest are key areas of focus on to pass this litmus test.
Top Careers & You (www.TCYonline.com) has been preparing national and international candidates for high-end tests viz CAT, GRE, GMAT, SAT and NTSE since 1998.
Illustration: Dominic Xavier