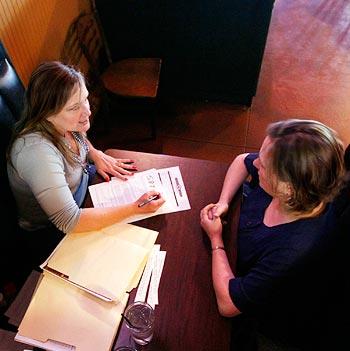 Exit interviews are interactions employers hold with employees who have submitted their resignation. The basic purpose of these interviews is to find out the reason for an employee's departure and improve working conditions, if that is what triggered the action.
Exit interviews also act as a medium of knowledge transfer from the departing employee to the replacement or the management. Such interviews are more valuable when the departing employee has spent long time with the organisation.
Exit interviews have not been implemented properly till now in many companies for two main reasons:
a) Many employers do not find them useful as they believe that no one is indispensible
b) Employees do not speak the truth for the sake of not burning those bridges
However, when you decide to leave your current employer you may also have to face such an interview. So here are some tips that should help you handle your exit interview:
Prepare before you appear: Prepare yourself for an exit interview like you would for a recruitment interview. Take small notes about the things you would like to say, issues you would like to raise.

Avoid derogatory remarks: Avoid making derogatory remarks about your boss and colleagues. If you think providing feedback about certain things is important, focus on the situation, what you expected, what actually happened and how it could have been made better. Do not go on a rant.

Knowledge transfer: One of the basic purposes of the exit interview is to make knowledge transfer easier. This becomes more important if a long-time employee decides to leave the company. So, help your employer by transferring whatever knowledge you have gained during your employment with them and information that could be critical for them. This makes it easy for your replacement to take over your responsibilities and will leave your employer appreciative of your effort.

Provide feedback only if it will be used: Many of you might harbour a lot of ill feeling towards your employer but if you think that your feedback is not going to change anything, avoid it. You will have to judge the situation and talk accordingly.

Legal cases: If you decide to leave your employer for a legal reason such as harassment or discrimination, talk to your lawyer and ask them how to handle the interview.
The bottomline is if you decide to switch jobs for better prospects, it is better to handle the exit interview in a congenial way and make the transition as easy as possible. You never know when and where you will meet your last employer and work together again.
Kshipra Singh is a contributor to www.Careerride.com, a website that offers a common platform for employers and candidates to discuss about the career opportunities.
Photograph: Rick Wilking / Reuters