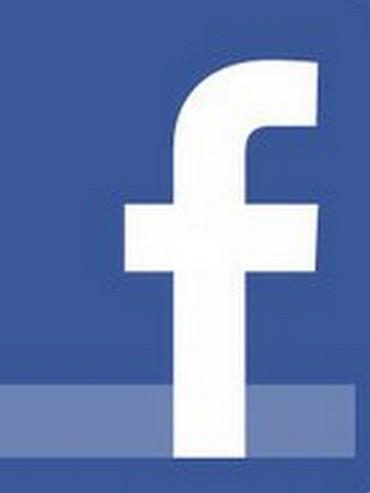 Abhishek Mande finds out how the dynamics of interpersonal relationships are undergoing a sea change with the advent of online social networking.
Varsha Desai is a 47-year-old teacher who does not like to be left behind. So when her daughter Maithili, 21, 'gifted' her an Orkut account on her birthday few years ago, she was mighty excited.
Thanks to Maithili's ingenuity, Varsha already had over 200-odd people on her friends' list when she first opened it. Most of her contacts were her ex-students from a college she taught at in Lonavla, Maharashtra.
For her age, Varsha is fairly active on the social networking site. She logs on every week to keep track of what her '23 batches of students' are doing. It has been six months since she got herself a Facebook account and has already crossed over 350-odd contacts.
Maithili, who is awaiting her graduation results, has over 1,500 Facebook friends. Both her parents are on her contacts list, as is her younger sister, Janhavi. The mother and daughter share a close bond. Maithili has always been transparent in her dealing with her mum and adding her as an 'FB friend' was no big deal at all.
The mother doesn't entirely disapprove of Maithili being on social networking sites, but she has her concerns. She says, "I don't have much of a problem with her being on Facebook. My concern is what it is doing to her health -- physical and mental. It is a virtual medium. I'd have been happier if she had a real friend to confide in, even if it were a boyfriend, someone even I could speak with. How do I deal with a boyfriend called Facebook?"
Ask her for how long Maithili is logged onto Facebook each day and she says with a smirk, "Five hours is a must, isn't it?"
Varsha tells me that Maithili and she constantly argue and fight. But despite their disagreements they are open about things. "I don't have to keep checking on her status updates to see what she is up to. Maithili makes it a point to tell me everything anyway. The reason why I am on social networking sites is to keep in touch with my roots, not to police her."
Three years ago, when she moved from Lonavla to Mumbai, Varsha left behind a student body she had taught for over 20 years. "It was like uprooting a banyan tree. Many students wanted to be in touch with me and so did I. That's when Maithili decided to 'gift' me an Orkut account. She created one for me and had added a lot of my students onto it. Orkut and FB have become places for me to interact with them and find out just what they have been up to. Today, I am connected with not just my students but also their wives!"
Among other things, the two sites (she prefers Orkut over Facebook) bring back sepia-toned memories from Varsha's childhood too, as she has found some of her childhood friends online. "I have added a feature…" she pauses looking for the right word, "…no, an application where you post a picture and ask what was happening in it."
Varsha's desire to be online also stems from her attempts to keep up with the changing times. She quips, "Today, students know more about the world than we do. The least we can do is to stay updated. I have been eager to learn new things and I know that social networking sites are here to stay. My curbing Maithili from using them would be similar to my parents preventing me from watching television and listening to the radio! Can you imagine we only watched two movies in the whole year? Can you imagine that today?" she says with a tone of urgency and disbelief.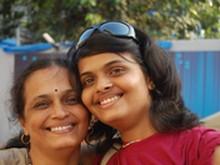 'I can reach out to over 1,500 people with the click of a button'
Somewhat ironically, Maithili is keenly pursuing a career in films. After this interview, she is to head out for a brainstorming session over a script she is working on. She expresses her frustration at how the producers today have no vision because of which good scripts don't see the light of the day. Yet she isn't cynical. Like most kids her age, she has figured a way of circumventing the problem and plans to harness the power of the Internet. "We are planning to make webisodes out of this script, stream them online and see where things go," she says.
Earlier, when her mum cheekily pointed out that she's online for at least five hours, Maithili merely chuckled. She knew that her mother was right. But she justifies her long online hours saying, "Teens overuse Facebook but it is also a great social networking platform. Many people I know are into social enterprise. The number of ideas that are generated on Facebook is mind-boggling. People are discussing, debating and implementing these ideas. A girl was able to get 12 blood donors in a matter of 16 hours thanks to a message on FB."
Maithili's updates are furious and can put most live cricket scores to shame. Her latest few tell me that she's packing her stuff on a Friday, that she's heading out to a beach resort with friends, how she loves the beach and doesn't mind working through the year for just four days on a beach like the one she visited. She is, interestingly, also a fan of this group: 'When you're a fast texter, two minutes is a long time to wait for a reply'.
When I ask her what's with the obsession for updates, Maithili points out something significant. "Today I can reach out to over 1,500 people at the click of a button. For a youngster to have such a huge audience is amazing!" she says casually.
She also sounds a warning, saying it is important to select your audience wisely. Her profile politely but firmly tells people to introduce themselves when they add her as a friend. She narrates an incident where a person had created a fake profile of her professor and created a nuisance online. Maithili also adds that it is important for people to have an 'offline life' too.
"Parents need to spend time with children and ensure that their kids do what they should be doing. I played a lot, cycled a lot, went trekking, did everything that had to be done and then got onto Facebook. It cannot be your first step. Facebook should be your canvas, not the paintbrush."
"During my exams, I have consciously stayed off Facebook. I resisted browsing to just ten minutes a day. That, for me, was really something. Status messages were not refreshed and updates were not checked simply because I could not afford to be distracted." Self-policing, Maithili concludes, is a must.
Maithili's tips for young Facebook users:
1. The usual DO NOT's: Don't add people unless you know they are for real. Fake profiles are a rising problem. Don't share any personal information, especially contact details, passwords, bank account numbers etc on the walls on Facebook.
2. All those quizzes can be fun, but remember that they mean nothing. Don't take them too seriously.
3. Facebook is a public forum. So avoid things like insulting people, or having fights out there because everyone can see what's happening. Fighting on comment threads is something you don't want to do because the longterm effects are not very good. Other than the fact that bullying is wrong, you never know when it will boomerang in your face.
4. There are a lot of good things happening on Facebook. Pages dedicated to causes, or discussion boards on various topics. Instead of misusing the site, make use of these forums to be productive. Join them and see what you can gain.
5. Try to be a little inquisitive and see what all you can tinker around with on Facebook in terms of widgets, badges etc. If you have a blog, check out all the applications you can use to connect the blog to your Facebook. Have fun. Be productive. Be responsible.
6. Facebook is not the beginning and end of the world! Get a life beyond that! Use Facebook to express, but don't live on it! First do all the things that you can with your time and only then spend a little free time on Facebook.
7. In case you get addicted to the site, try timing yourself and sticking to it. You could even use Google Chrome's extension called 'Stay Focused' that will limit your time on the site and then block it for the day. It will help with the addiction.
8. Facebook is a huge, massive forum; how you use it is up to you. Do you want to be a part of the population that is blaming low productivity/ low grades, fights etc on Facebook? Or do you want to be a part of that group of people who actually make something out of everything that's available out there? The choice is yours.
Do you have any social networking anecdotes to share? They could be funny, grim or simply bitter-sweet. Tell us all about them. Write in to getahead@rediff.co.in (subject line: 'My Facebook story') and we will publish the best ones right here!