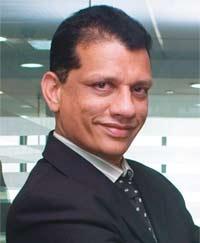 Today some collegians are also taking up jobs as they study, either for the work experience or to get a taste of financial freedom. Temporary positions are one such option because they offer flexibility, yet, provide a wholesome learning experience. Kamal Karanth, managing director of Kelly Services, a global staffing and research company, talks to Urmila Rao about the various facets of temp roles for youngsters.
Does taking up a temporary job help a 17-20 year-old enhance his career prospects?
Big companies have some positions slotted only for them. For instance, employing them in administrative functions, as receptionists or in sales and marketing. Working as a temp helps you get a peep into a blue-chip company. In large organisations you get to learn very fast. And as a temp your stakes are very low, your chances of failure are less and if you fail, anyhow it is only a temp job!
If you were to move into a permanent role, it has many processes and many steps. So the best option for those of this
age group is to take up a temp job with a big company.
What are the pros and cons of a temp job over permanent ones?
Temp jobs offer flexibility. You get to experiment with various roles. An FMCG company, for instance, would hire candidates if they want to test out a new product. So for two months, let's say, they may want the temps to stand outside a theatre and distribute the product. You get to familiarise yourself with the work culture of larger organisations besides earning some money in a short period of time.
Sometimes, only sometimes, you get a higher pay, too, if the project is unique. And overall, the stakes are less as compared to permanent employees. Besides, at the entry level, the salary difference between a temp and a perm is not even 10 per cent.
What do companies look for in a candidate while hiring?
Organisations look for trainability. They see if candidates can multitask. Performance is evaluated if the temp expresses a desire to be permanent. Candidates should be able to communicate reasonably well. While hiring a temp companies don't necessarily look for very high-end skill sets.
Companies also know it's an interim job. So they hire candidates who have 60 per cent fitment unlike permanent jobs where the fitment of 90 per cent is looked at if not 100 per cent.
What job functions can candidates apply for?
You could look at any job that is project-based. IT, telecom, beverages and FMCG companies look for such candidates. For instance, some beverage companies wanted to launch bottled water in India. So, they test-sampled for two months hiring 400 people across the country. Eventually they did launch the product.
Another company, again into beverages, wanted to test if a particular tea would work if they launched. It didn't, so they withdrew. A mobile company in the GSM business, wanted to get into the landline business. So, they hired candidates only to count how many towers BSNL had!
As regards skills, some sectors, like, telecom, look at a certain kind of technical skill if the job involves let's say, installing a tower. Many IT players look for CCNA/ MCSE-certified candidates.
What skills must they develop?
For softer skills, companies look at applicants who can work under pressure. At the entry-level, candidates are asked to do everything; candidates who are willing to stretch are preferred. Are they willing to travel? Are they keen to improve communication skills in certain areas? These things are looked at.
In terms of basic preparation, there should be no letting up when it comes to professional etiquette such as dressing up or communicating. These elements are just as crucial in temp jobs too. Going forward, almost all candidates want to move to permanent positions.
The bet here is that if you show professionalism in conduct and your performance is good, then a temp has good chance of getting a permanent job.
Is the downturn behind us now, and are companies hiring and giving increments?
Yes. This year the increment will be between 8-12 per cent. Temp hiring is back. This year, the first quarter showed a 30-per cent increase in hiring across different sectors.
Kelly is also in the field of research. A recently conducted survey states that loyalty among workforce increases during the economic downturn. In that scenario does the fresh recruitment of young candidates gets impacted negatively?
World over, 2009 has not been good for staffing companies. Recession hit both temp and permanent workers. When organisations downsize, they usually lay off temps first, as they are on contractual arrangement. However, when the recovery happens, it is faster in temps than permanent positions. Nobody wants to hire for permanent positions because of the lesson learnt.
Which sector will see more action?
In terms of new jobs being created, we see a demand in banking, telecom, FMCG, IT and real estate. These are the
areas where we are spending our energies in terms of creating capacity and delivering our best staffing solutions.
What is your growth projection for the BPO/ KPO sector?
We have not realised what we have achieved. We are a country with the youngest population and the best English-
speaking population. There is more work to come. In fact high-end transactions will pour in, in the future.
You worked in India and abroad. What key differences do you find in the work culture of Indians and the overseas workforce?
The overseas workforce is much more disciplined, organised and has very real expectations from the job. Abroad, they are happy with even a 5-per cent increment. But here, employees are very talented and very ambitious. So, sometimes it is difficult to manage their expectations and keep pace with their fast growth.
We are very good at crisis management, data management, problem management, multitasking but not as organised when it comes to meeting deadlines or observing punctuality.
Going forward, what challenges do your predict for temp or entry-level employees?
One, multiple job offers. The candidate could ask himself: how long do I want to work here? If I start doing well at an FMCG, can I move from one good FMCG to another? On the other hand, the competitor company will also engage in a certain amount of competitive poaching.
Two, there will be an urge to become a permanent employee. Beyond a point no one wants to temp. Then you start setting very high expectations. That expectation will itself be a killer.
Three, the looming uncertainty as a project comes to an end.