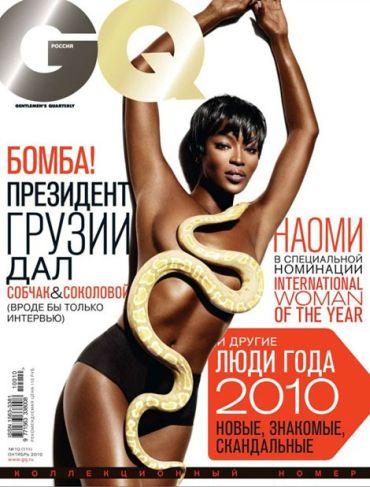 A quarter of a century in modelling is no mean feat and the sultry siren has proved yet again that she's still got it.

Supermodel Naomi Campbell celebrated 25 years in the fashion business earlier this week and to coincide with this special anniversary, has graced the cover of a leading magazine.

The latest edition of Russian GQ features the catwalk queen, 40,
on the cover, striking a saucy pose with a Burmese Python strategically placed across her torso.
Campbell also created a flutter last month,
posing for Elle
24 years after featuring on their cover back in '85, when she was only 15.
Photograph: Cover of Russian GQ