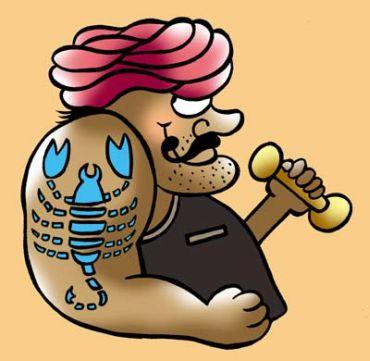 Research reveals that they have false impressions about how good their performance really is in the bedroom. Illustration: Uttam Ghosh

This probably comes as no surprise to all the women out there, but men think they satisfy their partners more often than they actually do, according to a US survey.

Eighty-five percent of men said the last person they slept with had an orgasm, while just 64 percent of women agreed, revealed a National Survey of Sexual Health and Behaviour.

The study found that men are more likely to orgasm when sex includes vaginal intercourse, whilst women are more likely to orgasm when they engage in a variety of sex acts.

"Our main point is that sex is more than just vaginal intercourse," The Daily Mail quoted Michael Reece, director of Indiana University's Centre for Sexual Health Promotion, as saying.

"While it does appear to be the most common behaviour...many people are being diverse in their sexual lives," he added.

Around 7 percent of women and 8 percent of men said they are gay, lesbian or bisexual and some 41 different 'combinations of sexual acts' were identified.

Some 80 percent of 14 to 17-year-olds -- that's 80 percent of girls and 69 percent of boys -- said they wore a condom during sex, compared with under half of adults who enjoyed casual liaisons.