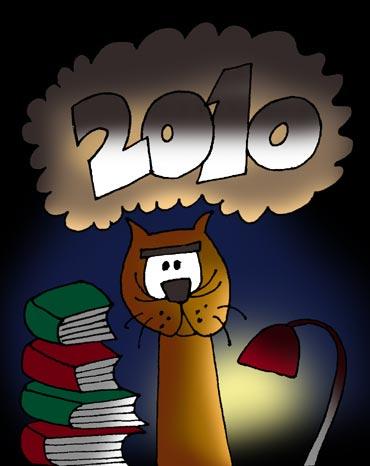 As preparation for CAT 2010 for admission to India's top B-schools gathers steam, we invited readers who have taken the CAT in previous years to share their experiences and advice with this year's test-takers. Here Manish Harodia, an IIM Kozhikode alumnus, shares his advice...

I am sure most of you are gung-ho about the CAT 2010 and this space would be watched with unmatched curiosity on October 27 and the first few dates to understand the experience of the first few takers of CAT.

My tips to students taking CAT:

Based on last year's experience, there will be many students who will finish the test before time. Since, they are not allowed to leave the venue, at times, it creates disturbance.

I would suggest not to keep your weak or loose focus areas for last. You might just get very distracted.
CAT has 33-per cent negative marking this time. Statistically speaking, it translates into only 4 options per questions unlike the regular 5 options. Focus on your accuracy. A better attempt would be 30 right and 0 wrong rather than 35 attempts with 30 right and 5 wrong.
Try to have a look at the sample questions put on the IIM Prometric site.
IIM Lucknow has declared the shortlisting and selection criterion. Read it when you have time and try to atleast obtain the cut-offs in each section. Other IIMs are likely to follow a similar cut off pattern.
The exam starts in a few days from now. Watch out for students' experiences and the types of questions that appear.
CAT is no longer a speed-based test. 135 minutes for 60 questions translates into over 2 minutes per question. Patiently ensure that you select the right questions first to maximise your boost and confidence early in the game.
On D-Day
~ Wear light clothes. Last year, I remember a centre where the AC was not functioning. It makes it a little difficult to concentrate if you are sweating it out. A good idea would be to carry a windcheater so that you can adjust accordingly, with the AC or without one.
~ Ensure that you carry your CAT Voucher, Bank Slip, and identity card on the exam day.
~ Reach the venue atleast 2 hours before time, as suggested by the authorities.
~ You will not be allowed to carry any stationery inside. Wallets, cell phones or any other material need to be submitted at the gate.
~ Important: Watch the tutorials carefully. Last year, at one of the centres, the invigilator directly asked candidates to start the test. Some students later faced problems when they mistakenly pressed the 'quit test' button.
~ For multiple questions on one page, RC and DI in particular, ensure that you mark all the questions as per the instruction provided in the Prometric tutorial.
Did you crack the CAT recently? What was the experience like? How did you begin your preparation and how did you plan your CAT strategy? Which are the most important study topics? What are the common problem areas that test-takers face and how did you approach them?
Simply e-mail us your CAT tips and advice at getahead@rediff.co.in with the subject 'My CAT tips' and we will publish the best right here!
Illustration: Uttam Ghosh