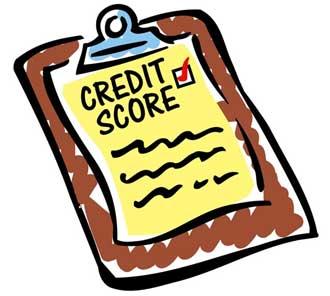 Has it even happened to you?

You have applied for a loan with a private bank and your application was turned down citing 'unfavorable' credit history.

This can happen due to some previous disputes regarding your credit card transaction with another bank, for which you might have paid a part of the amount under a compromise settlement with the bank.

In such case you need to check with CIBIL whether your credit card issuer had updated your credit report or not. You have paid the credit card dues through settlement. This means that you are no longer a defaulter.

If not, you may take up the matter with your credit card issuer, if need be by quoting the relevant paragraph from the code of commitment to customers, according to which the credit card issuer/banker is supposed to update the records maintained by the credit bureau.

The relevant code reads as under: If your loan account has been in default and thereafter regularised, we will take steps to update this information with the CRA (credit reference agency) in the next monthly report.
You may also bring this to the notice of the banker who is to grant the loan stating that the disputed matter now stands settled. If need be, you may furnish a copy of the letter issued by credit card issuer who must have stated that the amount to be paid by you is towards full and final settlement of the amount due to them.
You can even check your CIBIL status or credit history by yourself. This can be done online by just logging on to www.cibil.com and submitting your details there such as:
Identity Proof: PAN / Passport / Voter's ID (Identity proof should be valid and not expired)
Address proof: Bank statement / Electricity bill / Telephone bill (Address proof should be not more than three months old from the date of application and should be in your name)
You got to make payment of Rs 142 which can be online or through demand draft in favor of Credit Information Bureau (India) Limited payable at Mumbai and download the CIR Request Form from the site.
Submit the duly completed CIR Request Form along with demand draft, identity and address proofs and send it to the address mentioned in the site http://www.cibil.com/accesscredit.htm.
Remember CIBIL has no authorised agents. Please do not contact anyone other than CIBIL in order to gain access to a copy of your Credit Information Report.
The author is CEO, Easyfinance.in, a web site that offers information on home loan, car loan, personal loan, mortgage loan, education loan, business loan, term loan project loan in India and apply for a loan online.