Fashion: The latest style statements for Gen Y
Last updated on: August 25, 2009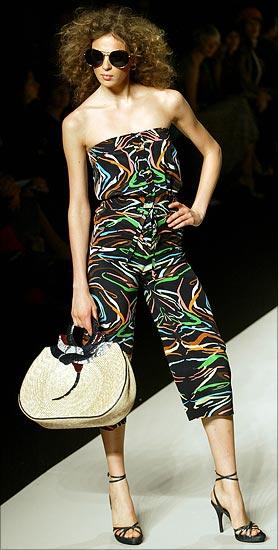 Here's the lowdown on the hottest, most glamorous style trends that are doing the rounds of the fashion circuit. Make sure to stock up on them if you want to look 'with it' -- the great part is they're all so popular you'll find them everywhere, from streetside stalls to designer boutiques!
Jumpsuits
If there is any one garment that's a must-have this season, it's the jumpsuit. Short or long, volumious or clingy, sequin-spangled or cotton, there's one to suit every body type and occasion. You can go classic in a halter-necked, high-waisted number or then funky and boho in riotous colours that end in harem pants.
Fringe binge
Last updated on: August 25, 2009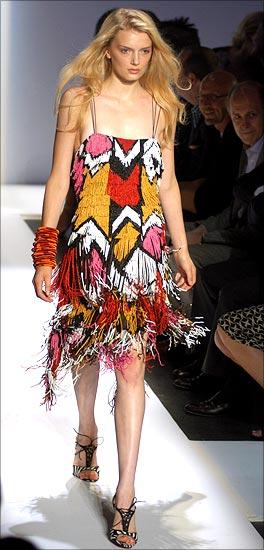 Fringed boots, tasselled purses and edgy dresses -- that's where it's at right now. Of course, don't team all three together or it'll be massive overkill! Stick to one fringed accessory or garment and work it with everything else minimalist.
Gladiator sandals
Last updated on: August 25, 2009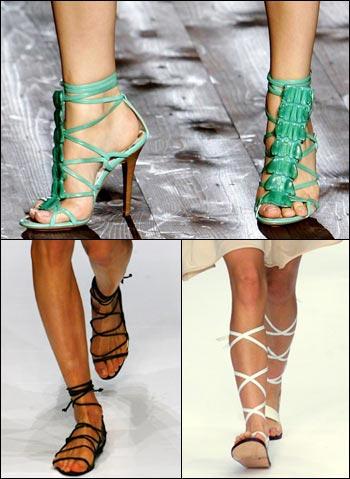 Strut around with attitude in the hottest footwear of 2009. Gladiator sandals -- mid-calf or knee high, flat or heeled, chocolate suede or blingy gold crocodile leather -- are the absolute 'it' item at the moment.
Make sure to invest in at least one pair. They're available at practically every street corner and come in a host of colours and criss-crossing patterns.
Bandage dresses
Last updated on: August 25, 2009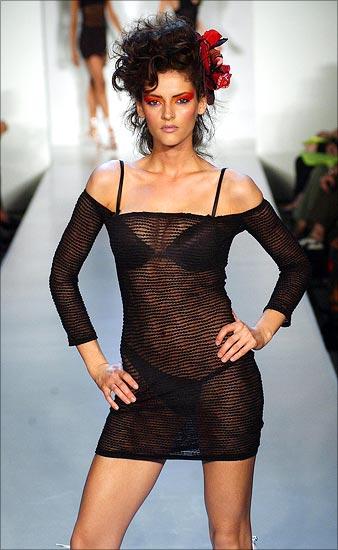 Make like an Egyptian mummy and pick up on the bandage dress fad. Well, the logic's the same anyway -- wrap yourself up in a curve-hugging dress that gives off the effect that it's strapped around you. Victoria Beckham, Lindsay Lohan and Mariah Carey have all been seen flaunting their figures in this 2009 must-have and you should too.
Butterfly motifs
Last updated on: August 25, 2009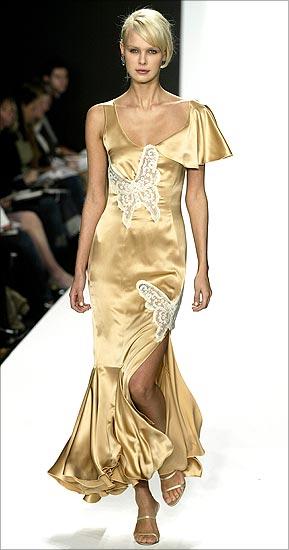 Chances are you're seeing more of the pretty winged creatures in stores than outdoors! Butterfly tops, dresses, charms, bracelets, shoes, bags -- it's the season of the butterfly. They're girly and gorgeous, so you can't go wrong with this motif for sure. Just don't take things over the top and ruin it!
Distressed denims
Last updated on: August 25, 2009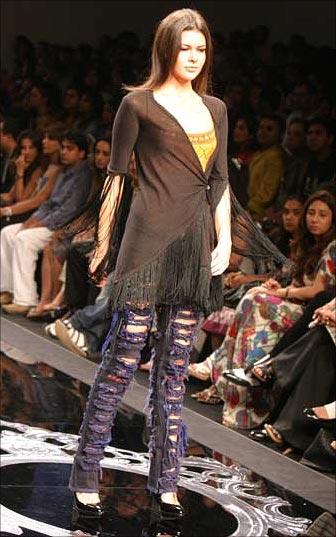 What's old is new. Vintage, frayed jeans with a tear here and a scrape there are just what you need. But be sensible and don't shell out princely sums for designer denims, please -- once the trend is over and done with, you'll just have wound up with a dozen distressed pairs that cost three times the usual price!
Hairbands
Last updated on: August 25, 2009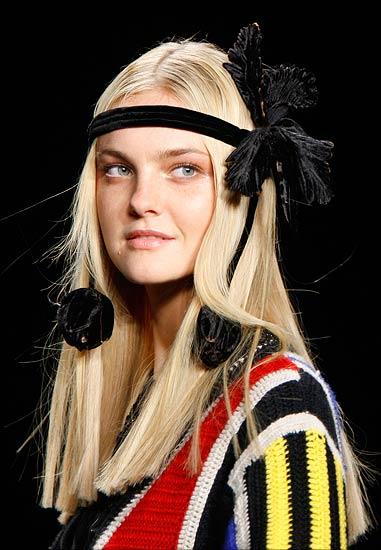 More feminine airs. Hairbands, so horribly 'out' until a short while ago, are now a smokin' hot accessory. Satin, sequins, bows and ruffles are where it's at.
Sheer fabrics
Last updated on: August 25, 2009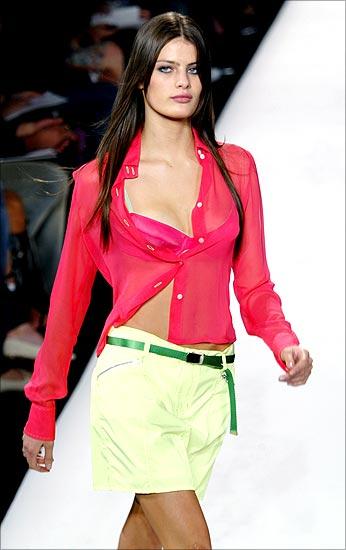 Play peek-a-boo with sensual transparent fabrics and cutting-edge designs. Bits of sheer on an outfit will seal your reputation as a sexy fashionista.
Chunky jewellery
Last updated on: August 25, 2009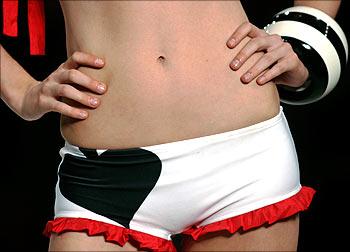 Metal necklaces, wooden bangles, ethnic and tribal earrings -- go the heavy duty route but with any one accessory, not all of them. A statement piece should be distinguishable and funky by itself.
Single shouldered garments
Last updated on: August 25, 2009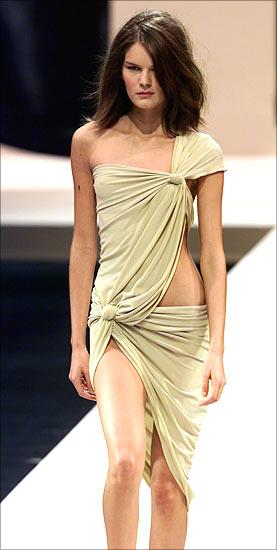 And finally, we have asymmetrical sleeves. A one-shouldered dress or top will clinch a formal outfit for you. A hint of skin without going the whole way is sometimes a better idea. And right now, it's the trendier idea.
Happy shopping!