Spotting lions and tigers in Mumbai
Last updated on: December 6, 1999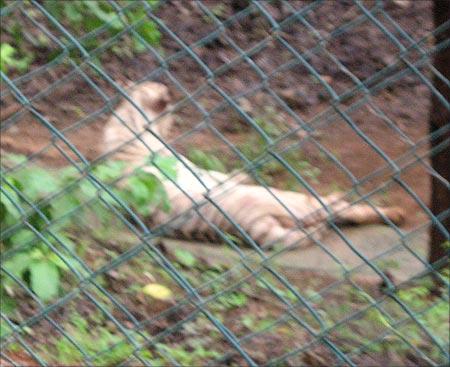 The Sanjay Gandhi National Park in Borivali is the lung of Mumbai city, a patch of green in a sea of infrastructure. It is home to lions, tigers, leopards, deer, monkeys, snakes and many exotic birds. Both the Vihar and Powai lakes also lie within its borders.
Fancy a mini safari?
Last updated on: December 6, 1999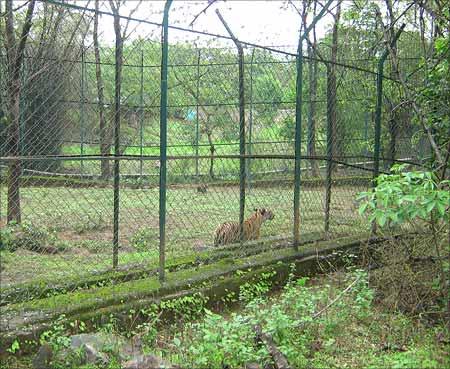 You can visit the park and avail of a safari-type excursion through it in a minibus all through the week except on Mondays. Entry charges to the park are as reasonable as it gets -- Rs 30 per adult, Rs 15 per child.
20-minute rides
Last updated on: December 6, 1999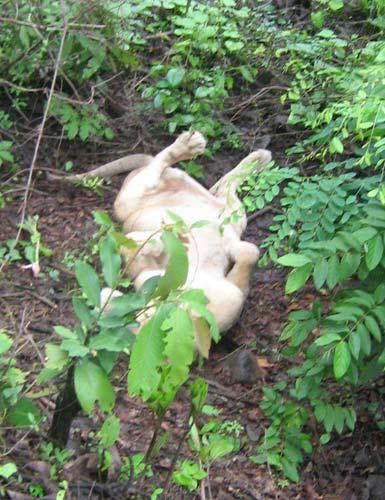 The ride-through takes place between 9:30 am and 5:30 pm every day; there is a bus every 20 minutes and it gives you a 20-minute ride. Be sure not to go between 12:30 pm and 2 pm, though, as that's lunchtime.
Lucky break
Last updated on: December 6, 1999
When I visited the park on July 5 and took the minibus tour, I was lucky enough to spot five tigers (one was a white tiger), a lion and a lioness. And all of them looked much healthier than the ones at Mumbai's Ranibaug Zoo in Byculla!
A pleasant outing
Last updated on: December 6, 1999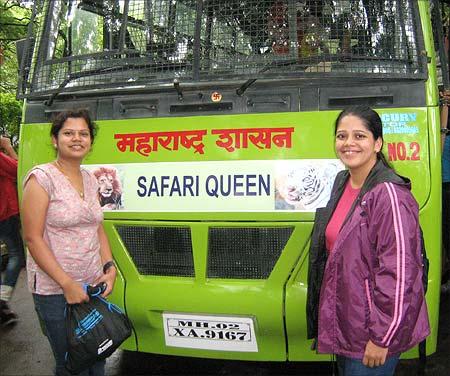 All things considered, a trip to the Sanjay Gandhi National Park is a win-win deal -- the chance to see wildcats without straying from city limits and at such reasonable prices is well worth your while. And if you don't want to go on a ride, you can just visit the park -- it's open all seven days of the week.