Model speak: 'In India, it's not so great for male models'
Last updated on: September 20, 2009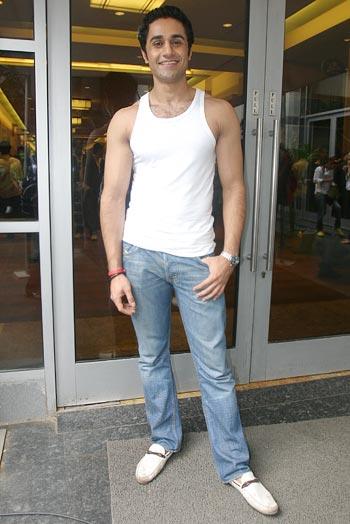 For male model Hrishant Goswami a simple white t-shirt and blue jeans is a powerful fashion statement. We caught him in between shows on the third day of the Lakme Fashion Week.
Personal style
My favorite combo is the classic T-shirts and jeans. For footwear, it's boots, casual shoes and
chappals
.
I do like to dress up occasionally, like for black tie events and for formal venues. But I'm from Mumbai. We're pretty laid back. It's all about comfort and easy wearing.
Exercise and diet routine
I'm really into basketball, so I get a lot of exercise. I also hit the gym and practice yoga. As for diet, I go for high protein and low carb foods. And I eat a lot of fiber. Plus twice a week, I'm a vegetarian. So I eat pretty healthily.
Modelling as a stepping stone to a further career
In India, as a male model, it's not so great. But you do make a lot of connections and meet some great people. I'd like to get into acting, and this is a great stepping-stone. This will probably be my last year walking as a model.
'Modelling is not forever'
Last updated on: September 20, 2009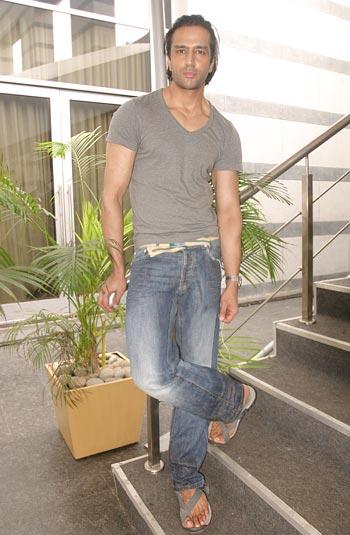 Farhad Shahnawaz, with his rugged good looks and chiselled features, is a natural on the runway at Lakme Fashion Week.
We caught up with the aspiring actor...
Personal style
I like to wear a pair of nice jeans and a cool t-shirt. I'd say my style is classy and neat, but sometimes I like to get a little wacky. Overall, I think clothes should be easy and wearable.
Exercise and diet routine
I never have a specific diet, in that sense. I just stay away from oily foods. But I believe life should be fun, and I love to eat. Plus I'm good about going to the gym, because I really love to exercise."
Modelling as a career
It's great for a short amount of time, but not forever. You meet a lot of people and a lot of models go into films and serials. And if that doesn't happen, you could always join the family business!