Gadget watch: Nokia X2, Apple LED, Kindle 3G, more
Last updated on: August 17, 2010 15:07 IST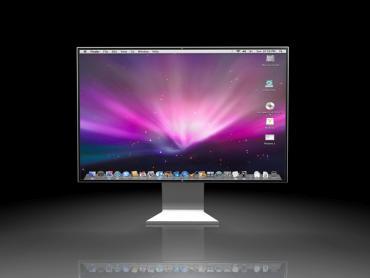 A sneak peak into 14 gadgets released recently: four in India and the rest worldwide.
Apple 27-Inch LED Display
Early August Apple India announced the new 27-inch LED Cinema Display with stunning 2560 x 1440 resolution and 60 per cent more screen real estate than the 24-inch LED Cinema Display. Featuring a built-in iSight video camera, microphone and speakers, powered USB 2.0 hub, and universal MagSafe connector, the new LED Cinema Display is an ideal companion for the MacBook family or a Mac desktop, and is available for Rs 39,000 (Inc VAT).
The new, larger 27-inch LED Cinema Display features a beautiful 16:9 edge-to-edge glass display on an aluminium stand with an adjustable hinge that makes tilting the display almost effortless. The LED Cinema Display has vivid colours and exceptionally high contrast and uses a premium display technology called in-plane switching (IPS) to provide a brilliant image across an ultra wide 178-degree viewing angle.
Designed as a companion for any Mac notebook or desktop, the 27-inch display includes a built-in iSight video camera for video conferencing, an integrated MagSafe charger to keep Mac notebooks charged, built-in Mini DisplayPort connectivity for video and audio input and a powered three-port USB 2.0 hub so customers can charge their iPhone or iPod even when they take their MacBook with them.
The new LED Cinema Display will be available in September through Authorised Apple Resellers for a suggested retail price of Rs 39,000 (Inc VAT). The LED Cinema Display requires a Mac with Mini DisplayPort.
Click NEXT to read about Apple iPhone 4G
Check out: The all new Gadgets and Gaming page
Reader invite
Are you a gadget/gaming wizard/afficianado? Would you like to write on gadgets, gaming, the Internet, software technologies, OSs and the works for us? Send us a sample of your writing to getahead@rediff.com with the subject as 'I'm a tech wizard/afficianado' and we will get in touch with you.
Apple Iphone 4G
Last updated on: August 17, 2010 15:07 IST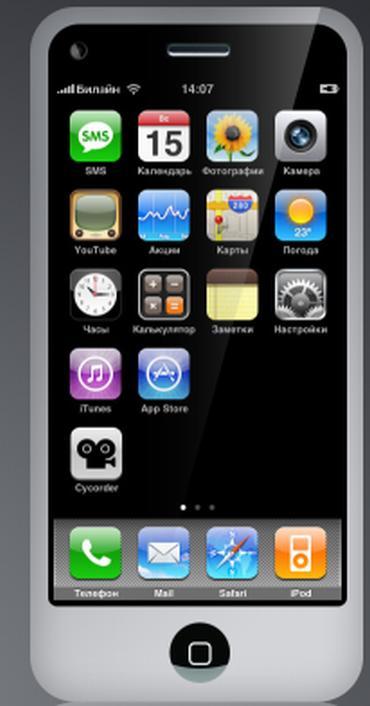 The big daddy comes to Desi Land. Vodafone and Airtel are bringing the Apple Iphone 4 to India. It is likely that the iPhone 4's India launch date will be sometime in late September when the phone is slated for release in 88 countries worldwide.
The new iPhone 4G is thinner in size than its predecessors and has new features including a front-facing camera. When the same iPhone 3GS was introduced in India, price of iPhone was 36,000.
Similarly, iPhone 4G Price was put at $199 now. So, it is reasonable to assume that the iPhone 4G Cost in India will be at almost the same price as iPhone 3GS. Hence, we estimate iPhone 4G cost in India will be Rs 36,000.
The iPhone comes with 4 iOS 4, the latest version of the company's operating system, which includes over 100 new features and latest 1500 API for developers. iOS 4 includes folders, e-superior multitasking, deeper business support and the latest Apple IAD platform mobile advertising.
Click
NEXT
to read about
Nokia X2
Nokia X2
Last updated on: August 17, 2010 15:07 IST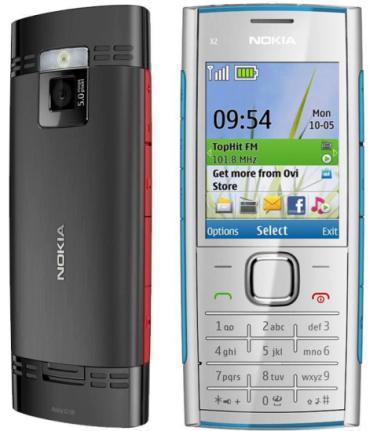 Nokia X2 comes with its FM radio, music player and powerful speakers. It measures 111 x 47 x 13.3 mm and weighs around 82 grams. It features 2.2" display, 5MP camera with LED flash, dedicated camera key, dedicated music keys, 3.5 mm AV connector, internal memory of 48 MB and external memory expandable up to 16GB.
The X2 will be available by end of June in Black/Red and Silver/Blue colours at a price of Rs 5,000 approx or roughly about 85 euros before taxes. This phone is being launched in India first and might be Nokia's mission to take on handset makers such as Micromax , Spice etc.
Click
NEXT
to read about
Moser Baer's MP3 player
Moser Baer MP565-2G
Last updated on: August 17, 2010 15:07 IST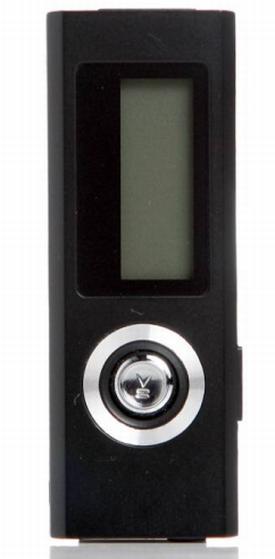 Moser Baer has launched MP3 players. The sleek MP3 players come in two models: MP565-2G and MP582-2G.
The MP565-2G has high contrast LCD display with 7-colour backlight, integrated flash memory and FM radio, hold feature to prevent accidental key presses, ability to play MP3 and WMA digital music files and USB 2.0 hi-speed for fast file transfers.
The MP582-2G enables listeners to clip their music anywhere, 33 hours of MP3 and 66 hours of WMA files and mobile data storage function. The products are priced from Rs 1,190 to Rs 1,490, says a company release.
Click
NEXT
to read about
Sanyo's Xacti HD camcorder
Sanyo Xacti HD camcorder
Last updated on: August 17, 2010 15:07 IST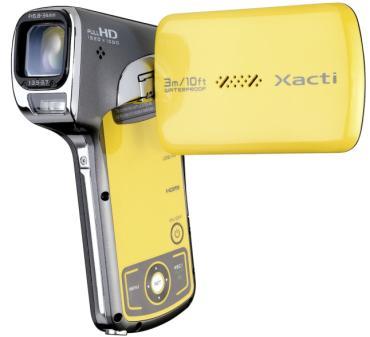 Here are five gadgets and gizmos launched worldwide recently.
Xacti VPC-CA102YL
Love underwater photography, Sanyo has just the perfect gift for you: Sanyo's Xacti HD camcorder the new waterproof Xacti VPC-CA102YL.
Capable of recording Full HD 1920 x 1080 video, the CA102 can store over 480 minutes of footage in MPEG-4 AVC/H.264 format onto a 64GB SDXC memory card; alternatively it can take 14.4-megapixel photos. There's also a 5X optical zoom, speed shooting mode which can snap up to 22 photos at 7fps, and a battery good for 60 minutes of solid video recording.
The waterproofing is good for up to 1oft below the surface, and an integrated HDMI port (along with the SD/SDHC/SDXC memory card slot) makes viewing content easier than previous Xacti camcorders that demanded an adapter cable or cradle to be used.
What remains identical to Sanyo is the distinctive pistol-grip form factor and the rotating 2.7-inch LCD display, and the whole thing measures in at a pocket-friendly 3.37 x 1.47 x 4.34 inches.
The Sanyo Xacti VPC-CA102YL will hit US shelves later this month, priced at $349.99.
Click
NEXT
to read about
MXI Security flash drive
MXI Security
Last updated on: August 17, 2010 15:07 IST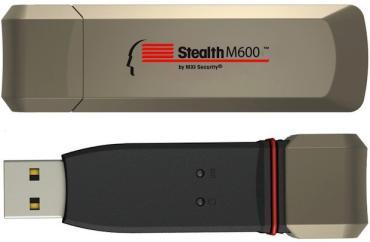 MXI Security has announced a new encrypted flash drive specifically aimed at UK government agencies that need an encrypted product for the transport and storage of sensitive documents. The Stealth M600 has the CESG CAPS certification for storing confidential data.
MXI Security is a leader in the encrypted USB and biometric USB drive markets. The Stealth M600 includes the Bluefly Portable Security Processor, the world's first dedicated hardware security processor for USB devices, designed to protect against all forms of malware.
It features advanced manageability capabilities such as device recycling, while its unique integrated metal enclosure is durable, waterproof, and dustproof. A pioneer in portable security, MXI Security recently received US Government FIPS 140-2 Level 3 validation for the BlueflyTM Security Processor, which powers MXI's entire line of portable security devices.
Well-established in the United Kingdom with customers including the City of London Police, MXI Security serves the most security-demanding public and private organizations in the world.
Click
NEXT
to read about the latest
Gmail upgrade
Gmail upgrade
Last updated on: August 17, 2010 15:07 IST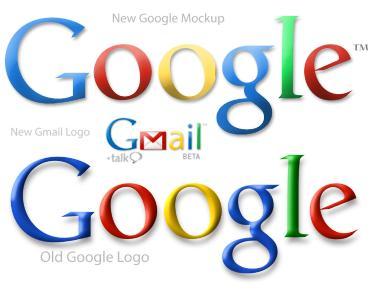 Google is rolling out the much hoped-for capability of being able to sign into multiple accounts in the same browser. A multiple sign-in option is beginning to appear in the personal settings area of your Google Accounts page -- and if it's not there yet (ours isn't), it will be soon.
This upgrade -- which began to be tested just a few weeks ago -- will be most welcome, perhaps, to users with multiple Gmail accounts, but other Google products are now capable of multi-account access, and more will be added over time.
In addition to Gmail, you can use multiple sign-in with the desktop, but not mobile, versions of some, but not all, Google products: App Engine, Code, Calendar, Reader, Sites, and Voice. Docs is listed as 'coming soon'. Other Google tools and all mobile products will instead default to the first account with which you signed in. Hope to appear on our browsers by end of this month.
Click
NEXT
to read about
BlackBerry Torch
BlackBerry Torch
Last updated on: August 17, 2010 15:07 IST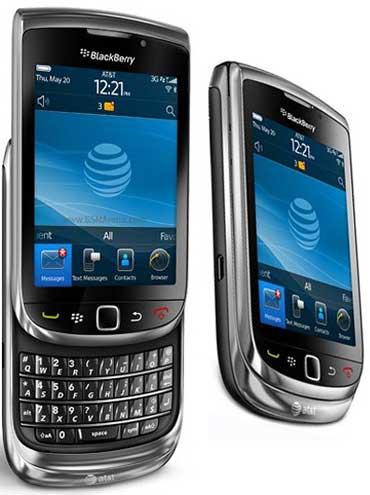 Well we can bet this is probably the best Blackberry, and if you do not own one you may want to own this one. Operating on BlackBerry OS 6, Torch can be placed between Blackberry Bold and a Palm Pre Plus.
It comes with a QWERTY keyboard.
Some specifications: Full-QWERTY keyboard and large touch screen display; High resolution capacitive touch screen (480 x 360 pixels, 3.2-inch diagonal measurement) with accelerometer; HSDPA support (3.6 Mbps); Built-in GPS and Wi-Fi (802.11 b/g/n); 5 MP camera with flash; autofocus; digital zoom; face recognition; 512 MB Flash; 4 GB onboard memory; microSDHC memory card slot (up to 32 GB); 624 MHz processor; BlackBerry 6, the impressive new operating system for BlackBerry smartphones which includes: Crisp, more immersive visuals, including new icons, graphics and animations, New WebKit-based browser; high-fidelity and very efficient, with tabbed browsing; Multi-touch support (e.g. pinch to zoom) while browsing; viewing photos, etc; Graphical, context-sensitive pop-up menus; Redesigned core apps; plus a new multimedia UI and new apps for downloading podcasts. 
Sounds interesting; available in US via AT&T, priced approx $117.
Click
NEXT
to read about
Amazon Kindle 3G
Amazon Kindle 3G
Last updated on: August 17, 2010 15:07 IST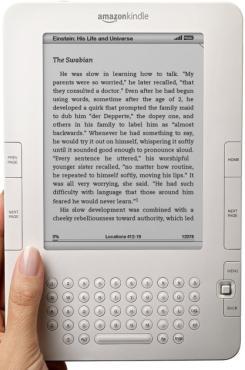 Amazon announced the third-generation kindle, but the 3G, Wi-fi models are completely sold out and it seems that new orders may not ship until the 4th of September 2010.
Kindle is among the most sought after gift items around the world and with the 3G model pricing being slashed down, it going out of stock was inevitable. The Amazon Kindle at $189 is the smaller 6-inch model.
The large 9.7-inch DX still cost $489 although that 'might' drop in price soon to follow. The festive season is on the threshold; give your loved ones the best in the lot.