10 revolutionary technologies to watch out for
Last updated on: July 19, 2010 18:44 IST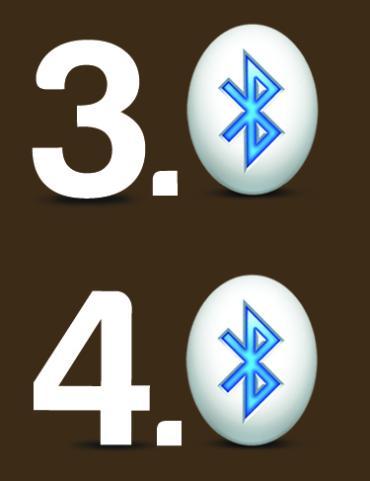 Nothing succeeds like excess and future tech provides you a glimpse of that.
You take off today and arrive yesterday. That's the power of technology. With prototypes being developed all the time, these give glimpses of a future that could well be possible. Like the wirelessly controlled beetle which could one day be used for surveillance or search-and-rescue missions.
Or the creation of an entirely new type of data storage 'racetrack memory' device using magnetic nanowires that could replace all other forms of computer memory and lead to tiny, rugged, and inexpensive portable devices. The future is uncertain, but the promises are many.
Here are a few emerging technologies that could be manna from heaven thinks Exhibit.co.in.
---
1. Bluetooth 3 and 4
By next year, two new Bluetooth versions will make their presence felt: Bluetooth 3 will introduce 802.11 for faster data transmission and Bluetooth 4 will introduce a new low-energy (LE) mode that will make you communicate with external peripherals and sensors.
Of course, both versions will boast of better battery life and greater security.
Experts say Bluetooth 3 will help corporate and consumer functions that demand larger bandwidth, like downloading images and videos from handsets. Bluetooth LE will kickstart a new range of sensor-based business models in sectors like fitness, healthcare and environmental control.
These will be used by handset and PC peripherals to enable new functions, such as PCs that auto-lock when users move away from them.

2. 3D GPS
Last updated on: July 19, 2010 18:44 IST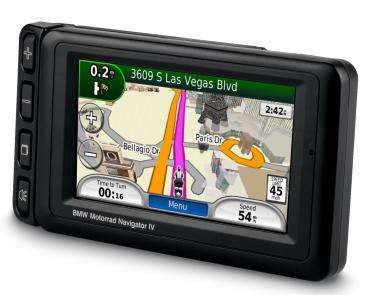 If you are tired of the two-dimensional images being shown for navigating the roads using your phone's GPS, cheer up. Soon, you will be able to access 3D GPS landmarks.
This is going to come sooner than you thought. Nokia Maps 3.0 is already testing this for its devices (check http://www.nokia.com/betalabs to see if your phone is compatible).
The new tech will combine real-time video with turn-by-turn directions, just like Blaupunkt's TravelPilot 500 'SafeDrive' navigation. It's also largely speculated that the iPhone could integrate Google's Street View images with satellite data and provide similar 3D interface for your navigation comfort.
Sweet, indeed!
3. Liquid Battery
Last updated on: July 19, 2010 18:44 IST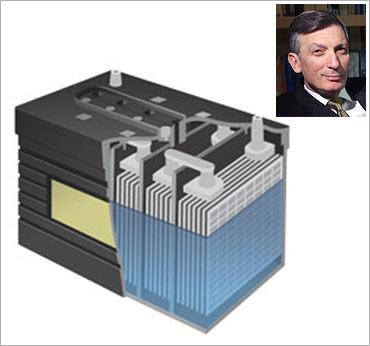 If you want to become an entrepreneur, you go to Stanford or Harvard. But if you want to become an inventor, you go to the Massachusetts Institute of Technology (MIT). Here is where you will find future tech you can use.
Donald Sadoway is such a scientist. A materials chemistry professor, he has developed a liquid battery that could store enough electricity to allow cities to run on solar power at night.
An expert on batteries, he has spent a significant part of his research on how to increase their life. And this seems to be just what the environment ordered.
4. Camera trousers to invisible suits
Last updated on: July 19, 2010 18:44 IST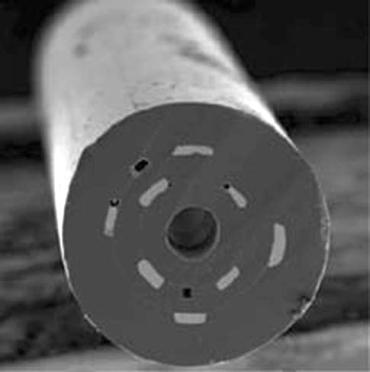 Remember non-digital cameras?
Well I suspect that my grandchildren will look at a digital camera in the same way: outdated.
Today, a camera need not be just a camera; it can be on your phone or computer and soon maybe even in your pants.
Researchers at the Massachusetts Institute of Technology have developed cables composed of photosensitive fibre. When arranged in two layers, it can calculate both the colour and placement of light to produce a colour image.
Fused with LCD fabric, this technology could produce an invisible suit.
While researchers haven't outlined specific applications, speculators suspect that combat uniforms that document battle wounds and chemical sensing clothing are not far behind.
Of course, this technology has applications far beyond the realm of clothing: ingestible cameras will certainly make gastrointestinal exams much easier and less painful.
5. Star Trek teleportation
Last updated on: July 19, 2010 18:44 IST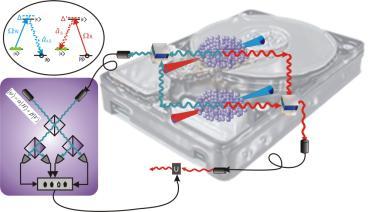 While Star Trek teleportation is not yet a reality, information can be teleported between two atoms that are a metre apart.
Christopher Monroe of the Joint Quantum Institute at the University of Maryland demonstrated this on January 22, 2009.
While the feat has been achieved between photons (a quantum of electromagnetic radiation or unit of light) and even between photons and atoms, never before has information travelled between two atoms without the aid of a third atom.
However, in the future, impossible is nothing.
6. Digital Bands
Last updated on: July 19, 2010 18:44 IST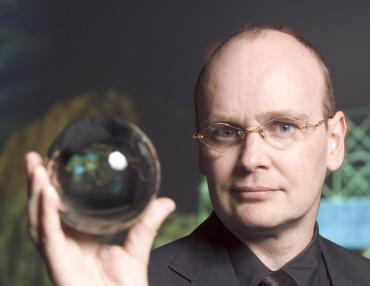 Imagine if your personal information -- such as job title or hobbies -- was transmitted to a passer-by as you walk down the street.
Well, digital badge technology could do just that in the near future.
By wearing a 'digital bubble' or badge, you will be able to 'radiate (your) web presence' to surrounding people and likewise choose to engage with those people whose information you find desirable.
As futurologist Ian Pearson says, 'It's the next step (of social networking).' But where will this technology stop?
A sensory component must be produced to stop unwanted solicitation.
On another level, businesses could also tap into this technology by creating 'dual architecture' which could relay their information to passer-bys instead of the more conventional billboard.
7. AirScooter
Last updated on: July 19, 2010 18:44 IST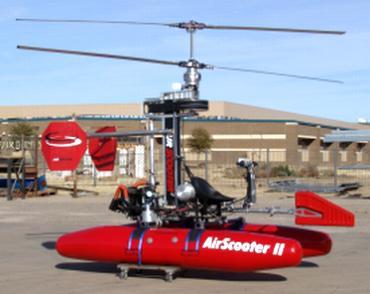 Everything is pretty much in place. NASA has created 'The Highway in the Sky' to allow millions of people to fly wherever, whenever they please in their own vehicles.
One of several inventors, Woody Norris has built the AirScooter, which will be available for purchase shortly and can fly 55 mph for 2 hours.
Already on the market is a personal helicopter from the Gene Corporation of Japan.
So what's the world waiting for? Let's fly.
8. Space tourism
Last updated on: July 19, 2010 18:44 IST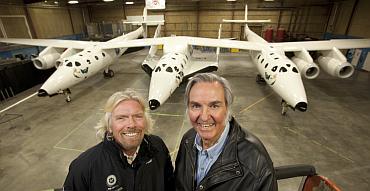 2010, space travel could be that close.
The WhiteKnightTwo is the largest all-carbon-fibre aircraft and plans to bring along the smaller SpaceShipTwo.
At 48,000 feet, SpaceShipTwo will launch into sub-orbital space carrying paying passengers and if Virgin Galactic's CEO Richard Branson has his way, it will also function as a low-cost way to launch satellites into orbit.
9. Robot Cars
Last updated on: July 19, 2010 18:44 IST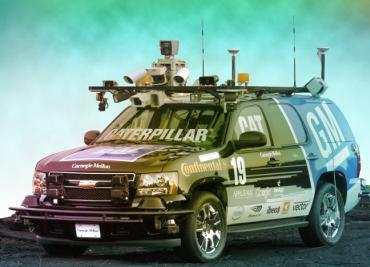 Designed by Tartan Racing (a collaboration between Carnegie Mellon University and General Motors), 'Boss' won the 2007 Darpa Urban Challenge, a competition of autonomous vehicles.
Cruising at 30 mph and finishing well ahead of his competitors, 'Boss' is guided by a computer that decides the most successful route by using 5,00,000 lines of code to analyse information gathered by more than a dozen lasers, cameras and radars.
Its success is a strong indication that robot-driven cars are going to be a reality in our not-too-distant future.
10. USB 3.0
Last updated on: July 19, 2010 18:44 IST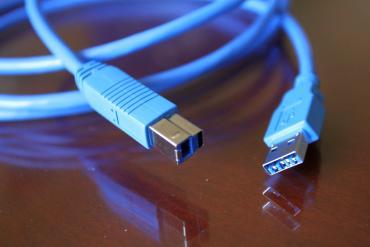 The Universal Serial Bus 3.0 port will shortly upstage your current USB port.
With five more wires, the new USB port will transmit data ten times faster than its predecessor as well as deliver information more efficiently. Hi-definition streaming at 1080i definition may also be possible with 5Gbit/s speed.
Only 140 million units will be produced in 2011. If all goes well, 340 million units by 2012.
Rejoice.
Here is what we want technology to do for us:
Free Fuel: In whatever form as long as it keeps flowing and is portable.
Time Travel: Every scientist's wet dream.
Protective Force Field: Because sticks and stones do hurt.
Battery Operated Butler: If only we didn't have so much housework, we might even have time to save the world.
Universal Communicator: That lets us talk and see anyone, anywhere and anytime: all for the price of the device.
What's your future wishlist? The message board below is all yours.