Meet 3 bright Indians named Siebel Scholars
Last updated on: October 28, 2010 11:07 IST

Awarded to 80 outstanding scholars every year, the Siebel Scholars programme provides generous funding and enables the recipients to be part of a community. Careers360 interacted with three such laureates to understand how they made it...
How did you get to know about the award?
Amit Sinha: Siebel Scholars was a relatively new scholarship in 2001-2002. I think I was from the second batch of Siebel scholars. This was considered a hugely prestigious award (promoted by Tom Siebel himself, limited to select B-schools) on the campus. Moreover, this was financially quite rewarding, hard to miss for any MBA student, specially during the recession, as much as fees for a whole year.
Smruti Behera: I was aware of the award when applying to the business school as I had seen articles about it on the Kellogg website. Once I was at school, the awards for the class above me were announced and a fellow student from India got it and I learned more about the award from him.
Arvind Srinivas Iyengar: I first came to know about the Siebel scholarship four years ago when my cousin, who was pursuing his MBA at that time, received the award. That's when I found out how prestigious the award was.
Academic performance, leadership qualities are important
Last updated on: October 28, 2010 11:07 IST

What according to you matters the most to get nominated?
AS: There are a couple of criteria to get nominated. Academic performance during the first year was one of the most important. As you know, a programme like Wharton that has some 800 students from 70+ countries, it is not easy to do well across all your courses (especially after you have spent last five years in a regular job).
GPA from first year is what matters the most. Secondly, the MBA student should have been a great team member -- well balanced, seen across extracurricular activities, supportive to other students and the overall school community.
SB: In my opinion getting nominated for this award requires a combination of various factors -- great academic performance in business school, good prior work experience and academic background and active involvement in extracurricular activities at the business school.
ASI: The Siebel Foundation selects the award recipients based on academic performance and leadership qualities.
Personally, I was fortunate to have a set of outstanding professors and classmates who helped me make the most of my academic experience. I was also actively involved in the Stanford student community -- being co-president of the Sports Management Club, serving on the Dean's Task Force and the school's Academic Committee.
I have also been selected as an Arbuckle Leadership Fellow. Demonstrating leadership across these initiatives played a role in my selection, and more importantly, I enjoyed these experiences and learned a lot from them.
Exposure to the highest level of business and political thinking
Last updated on: October 28, 2010 11:07 IST

Did the award help you in your professional life?
AS: Siebel Scholars is one of the most amazing communities. I am so glad to be part of it. It gives me access to some of the best business and engineering minds in the world -- extremely valuable for advice, contacts and references. An exposure to the highest level of business and political thinking through the people that participate in the Siebel scholarship conferences is another value add.
SB: Because of the selectivity of Siebel Scholars, getting this award definitely helped my resume stand out during the job search process. Moreover, since this scholarship comes with an alumni network and annual conferences I have had great opportunities to network after graduating from school.
ASI: I was informed of my selection as a Siebel Scholar about a month ago, so it's still early days. I already feel lucky to be part of this wonderful community of Siebel Scholars and believe that the networks established and insights gained from my peers will help me throughout my career. I look forward to attending the 2010 Annual Conference this year, where we will be discussing key challenges faced in the areas of energy and climate.
Transforming education to action
Last updated on: October 28, 2010 11:07 IST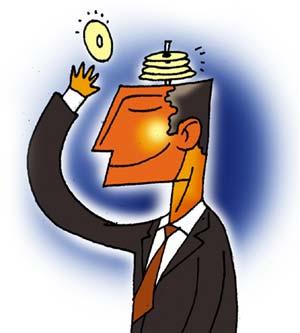 Siebel laureates spark programmes that impact society.
About the foundation
The Thomas and Stacey Siebel Foundation was established as a private entity in 1996. The Siebel Scholars Programme was founded in 2000 to recognise talented students at the world's leading graduate schools of business, computer science, and bioengineering, all in the US except one in China -- the Tsinghua University.
The programme is funded with grants worth more than US $40 million to the participating institutions. Each year, 80 outstanding graduate students are selected as Siebel Scholars who receive a $35,000 award towards their final year of studies.
Since 2000, there were over 600 Siebel Scholars, which according to Kim Taba DeRose, Programme Manager at the Siebel Scholars Foundation, is an exceptional group that has the unique opportunity to directly influence the technologies, policies, and economic and social decisions that shape the future.
Eligibility criterion
This award is entirely merit-based, so there is no application process. Five outstanding students from each of the participating 16 programmes are nominated each year to be honoured as Siebel Scholars. To be eligible for the award these students must excel in both academics and leadership.
The selection committee comprises the Dean and three faculty members/ senior staff of the participating school. The award is given to students who are in their final year of graduate studies.
The award
In addition to the US $35,000 award, primarily to defray tuition and expenses in the final year of their graduate studies, Siebel scholars join an active, lifelong community of ever-growing leaders. Kim DeRose adds that the Siebel scholars and programme alumni comprise a unique and diverse community that brings together the best and brightest to solve some of society's most pressing issues.
Every year a regular event in the form of thematic conferences are convened at participating universities with heads of state, scientists, lawmakers, and experts joining it. The Siebel scholars play a key role in transforming discussion into action and also guide the development of innovative programmes initiated by the Foundation.
The outcomes of some of these conferences have been quite fruitful. For instance, the 2007 conference resulted in the creation of the Energy Free Home Challenge, a global competition with $20 million in prizes for new systems and technologies that would radically reduce home energy usage.
The focus in 2004, led to the 'Meth Project' actively engaged in preventing methamphetamine abuse. Similarly the 2002 conference triggered the formation of Siebel Stem Cell Institute with the University of California, Berkeley and Stanford University to bring together renowned scientists from around the globe. The institute investigates the root causes of diseases and prospective therapies. This year's conference is on Energy and Climate.