Reader responses: 'My teacher, my mentor for life'
We bring you readers' stories about their favourite, most inspirational teachers.
We invited you to share special experiences about your best-loved teachers with us to celebrate Teacher's Day on September 5. Here we present some more responses we received.
We start off with Kolkata class XI student Kruthika Ramakrishnan's dedication: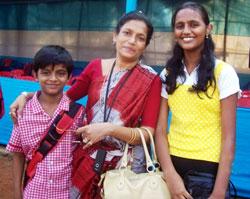 In my 13 years of school life in almost 7-8 schools in different cities beginning with my nursery classes, if there is one teacher who I feel I can never ever forget in my life, it has to be my present principal Ms Rita Chatterjee of Apeejay School, Park Street, Kolkata. She is not just the head of the institution. She is a true friend, guide and philosopher in the real spirit to me and my brother. She is also a second parent to the two of us.
But for her guidance, support and encouragement in every step, adjustments at school life shifting from Delhi to Kolkata in crucial classes would have been difficult or rather impossible for us. She made us love the school and the new environment of the city.
She showers immense love and affection on all her students, but each feels that he/she is more special to her. My brother Koustubh and I feel the same! We feel we are above everyone else for her!
It was due to her thoughtful gestures and encouragement that a write up about me appeared in The Telegraph under the head 'Brave Trot to the top' wherein the paper saluted bravehearts who battled adversity to come out with flying colours in the recent class X CBSE examinations.
I salute her with utmost love, devotion and respect.
---
Next Tej Kour, who lives and works in New Orleans, USA, remembers his teacher and mentor:
My father (a tailor) who was uneducated understood education was best gift he could give his kids. Our parents kept their needs in the background while paying for us kids to get the best education. The three of us went to a good school and had tuitions but could not make a mark.
The school teacher had more than 60 kids to attend to and how could she possibly understand the different needs each kid had? She had her share of teaching to do prior to the end of school day.
Finally it was Ramesh Kurmi my tutor in class VIII who made the concepts of mathematics, physics so easy that everything made perfect sense. In the days when I was growing up, standardised exams were a measure of success for a student and he helped me get the scores. He not only unfolded the mysteries of mathematics and physics but also encouraged us to do our best.
He spent countless hours filling out all the paperwork for different exams, college exams, counselled me on various fronts of my life, he did a lot of things that parents do. Since my parents were not literate, he did it all for me. Though he tutored me only through class X, he mentored me all my life.
He and his wife (Sangeeta Verma) are nurturing mentors. They have helped shape the future of at least 10 students, they have made good /successful professionals out of at least 10 students. If he had not walked the extra mile I would not be a confident, successful engineer today.
He is one crucial person in shaping my career. I went on to get a master's degree in one of the good universities in the USA on scholarship and am currently working as a civil engineer.
---
Next Karen D'souza reminisces about her mentor and professor: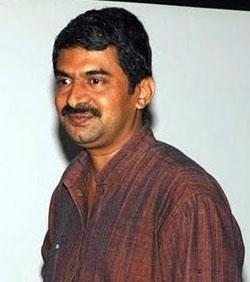 I completed my three years of Bachelor's of Arts in Journalism and Mass Communication from Manipal Institute of Communication in 2008. I was not too scholastically inclined but managed to make the grade to graduate. What I was, though, is what is derisively termed as a 'problem child', 'a rebel' and not surprisingly, I flouted most of the rules of the institute and of propriety in general, must to the dismay of those higher-ups in the institute.
One of the measures to 'keep a check' on the students was the assignment of a mentor by the institute. The mentor who had been assigned to me by the institute was Prof Varadesh Hiregange. We were nothing if not diametrically opposite to each other, in views, personality, attitudes et al.. He is a soulful, contemplative individual with a unique sense of his own view and attitude toward life. He always wore a most beatific expression. And he is a die-hard optimist.
He would lecture me incessantly for my brashness and irresponsible behaviour in every way against the outpouring of complaints from other faculty members. This was done to prepare me for the path to success, is what he chimed repeatedly. He did it mostly to dent my sometimes arrogant, over-confident attitude. (He did succeed more than I let on) He also shielded me from the higher-ups who would have loved to take me down a peg or two.
But what brought home his love and his paternal warmth most was an incident that I will never forget. It was the fourth semester exams that I was appearing for. I thought the paper for that day was supposed to be Radio and had prepared for it. But in the morning, a friend called and corrected my error and told me that it was Presentation skills. I had to be coaxed to even go to the examination hall. Once there, when I looked at the paper, I simply blanked out. And to everyone's horror, I started crying.
My classmates who were appearing as well as the invigilator did not know what to do. They sent word for my mentor to come to the hall. Varadesh sir came and he patiently heard my woes on how I misread the exam schedule. With his trademark hand gesture of signaling a slash in the air, my mentor looked at me very somberly and said, "It's just not possible for you to fail and you know it. Simply write and your God will do the rest."
He did not leave till I put my pen to paper and wonders of all, I scored a B grade in that exam. It was his belief in me that made me clear the paper at all. I believe it is so very important that when you are down and out, you ought to have someone whom you could believe in when even you don't believe in yourself. And to me, that person has always been ever since, Prof Varadesh Hiregange.
Even today, when I am floundering with any dilemma, personal or professional, I imagine his most beatific expression and the trademark hand gesture and I am instantly inspired to plod on. He has now gone on to become the Director of the same institute and I believe that he shall 'reform' many more in the years to come. Thank you Varadesh sir, you are an awesome, not red, Rockstar!
---
Here Avaya Kumar Sahoo shares the story of his teacher:
I still remember one of my school teachers -- Harmohan sir. He was our art teacher, a very strict man. When he entered the classroom, the roar would turn to pin-drop silence out of fear. Each week there would be only one class by him as he was the only art teacher in the school for classes VI to X.
We would always pray that he come late or not come at all. And I was always afraid since I was very poor at drawing. At times he would take us to a a temple nearby and ask us to draw it. Alas, for me it was like a mountain had fallen on me, for whom even drawing a banyan leaf was difficult. I would wonder where to start and with no other option, I would pretend to know what I was doing.
At last he would draw his own -- so beautiful, so real that you could not differentiate between the real temple and the drawing. He would also dictate some theory of art, starting from the ancient ages to modern arts. But I would always be hoping that he would leave the school.
Then one day, he did have to leave the school because of some personal problems. I was so happy to hear the news. We organised a farewell ceremony in our class. In the ceremony, he told us how much he loved all of us. We are in tears, and he patted each of us.
That day I too cried. I do not know why but all the negative feelings we had suddenly vanished.
Dear Sir, I'm still missing you. Sir, wherever you are, let God provide all the happiness and joy to you and your family. We love you sir!
---
With Teacher's Day coming up on September 5, we want you to share a story about your favourite teacher with us. It can be amusing, interesting or sentimental -- but it has to be about that special someone who made the biggest impression upon you in the course of your academic career.
Simply write in to us at getahead@rediff.co.in (subject line: 'To Teacher, with love') with your experience and, if possible, a photograph of your teacher and you. We'll be publishing the best entries right here on rediff.com!