The 'mini' sari: fab or flop? Vote!
Last updated on: September 19, 2010 22:42 IST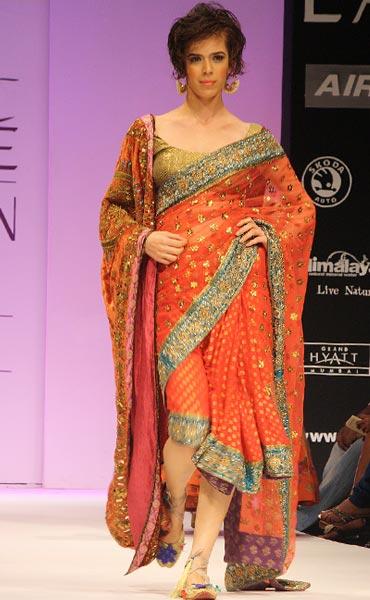 Anupama Dayal presented this creation on Day 3 of the LFW. A pretty bridal sari, it certainly gets an approving nod, but a glance below the knee and it warrants a raised eyebrow or two.