How to cope with rising home loan EMIs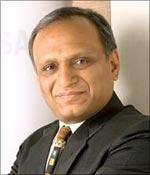 Home loan customers are at it again!
Rise in interest rates, rise in home loan EMIs, shrinking family budgets.
Nine rate revisions in just over one year are certainly too much for existing home loan customers, needless to mention crushing the hopes of new home aspirants.
So how does one cope when interest rates on home loans are moving north? What remedial measures home loan customers can take to plug the leak in their pockets? What should existing customers do? What should new customers do? Should they opt for increased tenure and keep the EMIs same?
For these and many such question tune in to an online chat with India's most sought after home loan expert Harsh Roongta on Wednesday, June 15 between 4 pm and 5 pm.
About Harsh Roongta

Harsh Roongta is CEO Apnapaisa.com, a price comparison site that allows consumers in India the ability to compare the premiums and features of health insurance, life insurance and general insurance policies. It enables customers search and apply for all their insurance needs.
(Due to circumstances beyond our control, date and time of chat may change)