Tips to write EFFECTIVE resumes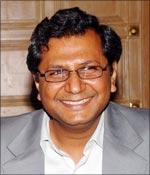 In India, millions of students graduating every year apply for key positions in reputed organizations. An effectively crafted "resume" is the first step to meeting a prospective employer. Old timers could afford to learn the art of making a resume through experience but not if you are seeking a job opportunity in the information technology age.
Most people find the idea of creating a resume overwhelming. Even the notion of revamping an existing resume can be daunting. An employer receives almost 100 - 200 resumes in response to a job posting, and only the resume that catches their eye will get a chance to get to the interview round and hence the resume has to stand out from the crowd.
MUST READ: 7 things that could RUIN your CV
Resumes and Curriculum Vitae both have similar purposes -– as marketing documents that provide key information about your skills, experiences, education, and personal qualities that show you as the ideal candidate.
If you are also among the many who are still struggling to create a impressive resume and are not sure what you can include in the same, if you want to know what are the current resume trends and are curious to know what points need to be covered in your resume then do join us for a chat with our Career expert,
Amit Bansal
, on
Thursday
,
August 8
, between
2 pm
and
3 pm
.
About Amit Bansal

Amit Bansal is a Career Counselor and trainer who heads PurpleLeap, an organisation that works with colleges to make students employment-ready. He is an MBA from XLRI, Jamshedpur after his engineering at PEC, Chandigarh. He has 10 years of work experience in companies like Asian Paints, Riverrun and Talisma.
(Due to circumstances beyond our control, date and time of chat may change)