Want to study at the University of Cincinnati?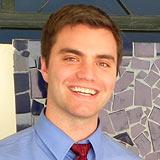 Aspiring to study in the United States of America?
Are you worried about the cost of education and the duration of programmes?
Also read: 5 reasons why Indians want to study abroad
May be you can consider the University of Cincinnati (UC).
One of the oldest universities in the country, the UC has also come up with several new undergraduate and post graduate programmes in the last two years for the benefit of international students.
For those who have a good TOEFL and GRE score, this university is offering scholarships that will take care of up to 40 per cent of your tuition costs.
To know more about the university and admission procedures, talk to Charlie Schwartz, Assistant Director for International Admissions, University of Cincinnati on October 30, Tuesday, between 4 and 5 pm IST.
In the chat, Schwartz will take questions and offer advice on the following:
The various courses available at the university
Eligibility criteria for merit scholarships
Dos and Don'ts while applying to the university
Also read: Want to study in the US? Get used to learning by doing
About Charlie Schwartz
Charlie Schwartz holds an MBA from the University of Cincinnati and a BA in Economics and French from Ohio University. During his time in International Admissions, he has travelled extensively throughout India, as part of a team that has tripled undergraduate Indian enrolment at UC over the past three years. Working extensively on marketing and communication for the university, he has presented at multiple conferences on international recruitment and enjoys helping international students throughout their enrolment process.
(Due to circumstances beyond our control, date and time of chat may change)