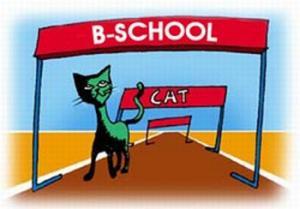 Following the fiasco that CAT 2009 has turned out to be, we
asked test takers to share their experiences and advice for candidates yet to take the test. Here, 'Prometric Sufferer' shares his experience:
I am deeply saddened by the way CAT 2009 has been conducted by Prometric. There have so many issues reported, some to mention are server crashing, systems been restarting during the test, etc. These issues could be justified and might be accepted considering number of students appearing and high number of test centres. But I was taken by surprise when it was my turn to take the test, I could see various other flaws even with naked eyes.
I had reached two hours before the scheduled time of the test as indicated in the admit card.
Checking and verification progress was done pretty actively at my centre and applicants were asked on sit on dedicated test stations (which were separated by low quality cardboards to obstruct view) about 90 minutes before the actual start time of the test.
About 15 minutes before the scheduled start, we were asked to go through the tutorial which would give us a feel of the actual test environment. I had read the stuff thoroughly considering it imperative to understand the software and thus enabling me to save some time during the test.
My test started and got completed unintentionally in 30 minutes, thanks to a major bug in the software. I had completed the quantitative section and thought to review the same. Review is a option given in the GUI by means of which one could know how many questions were attempted/completed or uncompleted. Clicking on the review button opened a new screen were I was to analyse my attempts. Once done, I decided to close this review window by going with
end review option.
That's were my story ended. My test got screwed. It got over. The software had taken end review as the end of test. I was shocked to see this level of bug in the application.
THIS WAS ALSO NOT MENTIONED IN THE TUTORIAL WHICH WAS STUDIED
When I consulted with the Prometric coordinator, he said that many of the applicants are facing this issue and he won't be able to take any action from here. I was asked to give call to helpline desk that too once the test time slot gets over.
I was asked to be seated on my work station till everyone completed the test. Seeing everyone concentrating hard had made me very upset. Sitting idle, something that I had never imagined I would see caught my attention. The guy sitting next to me had exactly the same questions I had got. This enabled me to think that two friends booking the same centre same slot could definitely do some collective effort!
The test slot got over and I started trying that helpline number which I found busy for more than two hours. Finally, I got a chance to speak to the candidate-helping executive who forwarded my request. I hope that my test is rescheduled and my year's of effort is spared.
Share your CAT experiences with us. Write in to us at getahead@rediff.co.in with the subject line 'My CAT
experience'. Tell us what it was like and what candidates should keep in mind on test day.