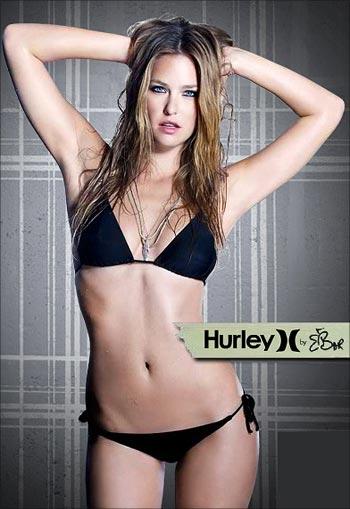 Leonardo Dicaprio's girlfriend Bar Refaeli has created a sexy new two-piece for fashion line
Hurley
.
The 23-year-old beauty, who has modelled for Hurley, has now created a sexy black bikini for the company.
"I am obsessed with finding the perfect little black bikini and I'm always searching for a timeless, sexy suit with the best fit," Contactmusic quoted her as saying.
"I have never been able to find the perfect bikini, until now," she added.
A portion of proceeds from the sales of the 120 dollar bikini will go to charity Boarding For Breast Cancer.
Photograph: Hurley advertisement