We invited GA readers to contribute restaurant reviews and share their opinions on their neighbourhood eateries with us. Here, Narasimham V Jammi from Chennai tells us all about Sampoorna Global in Velachery.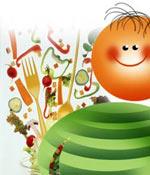 The restaurant stays true to its name -- Sampoorna Global -- and it serves you pretty much any cuisine that a hole-in-the-wall eatery can offer.
Most places in Velachery in Chennai (where I work) have been huge disappointments because they are either too expensive or really bad. And just when I was contemplating the inevitable option of packing lunch from home, I discovered this delightful little place on the 100-feet road next to Torana Motors.
Sampoorna Global seats about 15 people but is very clean and boasts a friendly staff, courteous waiters and absolutely brilliant food that is fresh and nutritive.
The thali for instance consists of three phulkas, two vegetables, one daal, a serving of rasam, curd, sweet dish, some salad and a substantial portion of rice. What's more, they even serve some of the best pickles I have ever eaten. The best part about the food here is that it doesn't give you a heartburn.
Then there is a fairly eclectic variety of 'fast food'. There are burgers, katti rolls and even chole bhature that are served with battered pieces of paneer and fried green chillies that are to die for.
Sampoorna Global also serves 'world menu'. So you have quite a few pasta items and some Mexican dishes too. And though they are far from being authentic, the pasta dishes are surprisingly good.
The chaat items however are available only from 5 pm onwards but are worth driving a good distance even on a day off.
Sampoorna Global also offers mocktails but I haven't tried them yet. Given their penchant for getting things right, I wouldn't be too surprised if they've got this spot on too.
Details
Sampoorna Global
100-feet road
Near Guru Nanak College, Velacherry
Next to Torana Motors
Budget: Reasonable
Recommended dishes: Chole Bhatura, Thali, Badam Kheer and Veg Burger
Would you like to review a restaurant for us? Send in your experiences and opinions of eateries to getahead@rediff.co.in (subject line: 'Restaurant Review') along with your name, age, contact details and a photograph of the restaurant if possible. We'll feature the best entries right here.