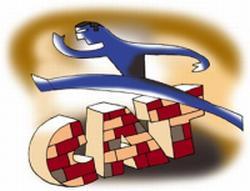 The Indian Institutes of Management (IIM) and Prometric have extended the Common Admission Test (CAT) 2009 registration to October 11, 2009.
IIMs and Prometric have also announced the extension of the last date for online registration and sale of vouchers for the test.
The online registration, which was earlier scheduled to end on October 1, 2009, has been extended until October 11, 2009.
The "edit" feature will also be available to candidates until October 11, 2009. The sale of CAT vouchers at designated Axis Bank branches has been extended until October 8, 2009.
The IIMs and Prometric took this decision in view of a series of bank holidays in the month of September. With the large number of candidates throughout the country taking the CAT every year, the extended window will allow those who might have been inconvenienced by these holidays more time to obtain a voucher and register for the inaugural computer-based CAT 2009.
Sale of vouchers and online registration for CAT 2009 opened on September 9, 2009.
"With more than two lakh registrations to date, some test sites have already been completely filled," Ramesh Nava, vice president and general manager, Asia Pacific, Japan and Africa, Prometric said adding, "Candidates are encouraged to check the list of available test sites, read the registration instructions carefully and view the YouTube tutorial video prior so as to experience a smooth registration process."
The computer-based CAT 2009 scheduled between November 28 and December 7, 2009 will be conducted in 32 Indian cities through 105 secure computer-based testing centres specially prepared for the CAT.